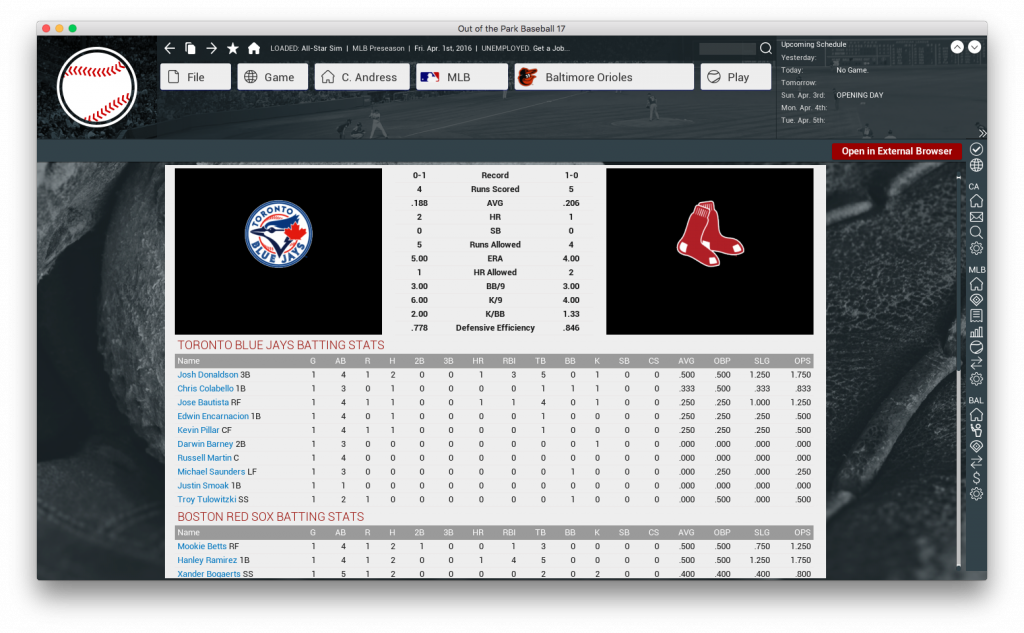 When we simmed the 2016 Major League Baseball season to give a glimpse into what this year might hold, we had the Cleveland Indians down the Washington Nationals in a seven-game World Series that saw Corey Kluber win a 1-0 Game 7 against Stephen Strasburg.
Could that still happen? Sure, anything is possible, but we thought we'd revisit that sim at the halfway mark of the season to see how it compares to real life. Then we had a fun idea: What if we pretend the season ended right now and sim the playoffs to see what might happen? Stay tuned for the results.
[Read more…] about Who Would Win the World Series if the Season Ended Now?