"This is a next-level phase for us," OOTP Developments CEO and Out of the Park Baseball creator Markus Heinsohn says about OOTP 19's new Perfect Team mode. "It offers an always-on, dynamic new online experience for players that has never been available in our history. Giving players the chance to assemble completely unique teams, tailored to their preferred style, and competing against other fans from around the world, is extraordinarily fun."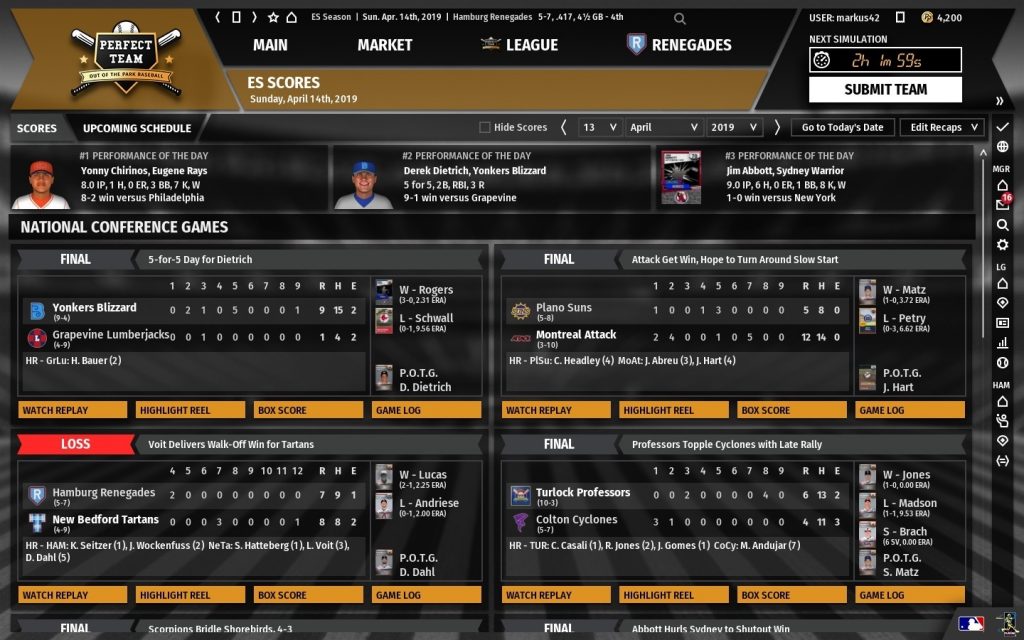 And what fun it is. Thousands of Perfect Team mode participants discovered that during the public beta of the new game mode, with over 8,000 teams created in more than 260 leagues. And now that it's been officially released as a free OOTP 19 update, fans around the world will get to experience the thrill of opening digital card packs, battling other managers in simulated online leagues, and working their way up to the Perfect League and a shot at a World Series crown!
We talked to Heinsohn, Perfect Team Community Manager Kris Jardine, and Development Assistant Lukas Berger about this incredible accomplishment in OOTP Developments history.
[Read more…] about OOTP 19's Perfect Team Mode: 'A Next-Level Phase' for the Game