Want to use OOTP in your class or after-school club, or know a teacher who would like to use it? We're happy to provide free copies of OOTP for use in K-12 and higher education settings. Please get in touch via the OOTP Developments contact page.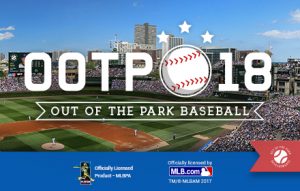 Nearly everyone has been asked, at least once during their schooling, to come up with an idea for a project, execute on their vision, and present their findings to a class. Few, however, have done so with Out of the Park Baseball.
LaGrange College student Stephen Coelho and classmates Josh Garland and James Poropatic are among those few. Tasked by their marketing class instructor with creating a business or product and developing a business plan for it, Coelho says he "decided to get creative and set up an expansion team in OOTP," bringing his fellow students along for the ride as part of a group project.
[Read more…] about Acing a Marketing Class Project With OOTP