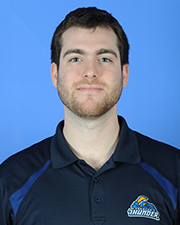 "Minor League Baseball is an incredibly fun way to enjoy the game of baseball," says Jon Mozes, Director of Broadcast & Media Relations for the Trenton Thunder, who are the Class AA affiliate of the New York Yankees.

He continues: "Each stadium is a unique view into each market around the league and around the country. Between the wacky on-field promotions and the interesting giveaways that teams do throughout the season, Minor League Baseball manages to bring family and friends together in a relaxed atmosphere."

Mozes is not only passionate about baseball, but he's a fan of Out of the Park Baseball, too. He generously gave us some of his time to talk about his love of OOTP and relate the many amazing baseball moments he has experienced.

[Read more…]

about Jon Mozes of the Trenton Thunder talks OOTP and great baseball moments