Want to use OOTP in your class or after-school club, or know a teacher who would like to use it? We're happy to provide free copies of OOTP for use in K-12 and higher education settings. Please get in touch via the OOTP Developments contact page.
Could Out of the Park Baseball be a useful tool for teaching high school students about business math? That was the question teacher Joshua Dixon, of Lutheran High School in Illinois, asked himself when he decided to bring his love of OOTP into the classroom. He credits our interview with another teacher, Justin Lander, who did something similar, as his inspiration for the idea.
Dixon teaches Business Math, which is focused on consumer math but has some lessons covering owning and maintaining a business, so he thought the front office part of OOTP would be perfect for his students, who would also get the thrill of running a Major League Baseball franchise. Dixon had no trouble getting his principal on board with the idea, since "he was a big fan of the idea of combining a real world application to the information being learned in the classroom," and soon he was off and running.
"With the business aspect of the class," Dixon explains, "OOTP helped the students understand the importance of paying for employees (the managers, players, scouts) while making a profit and pleasing the customer base (the fans)."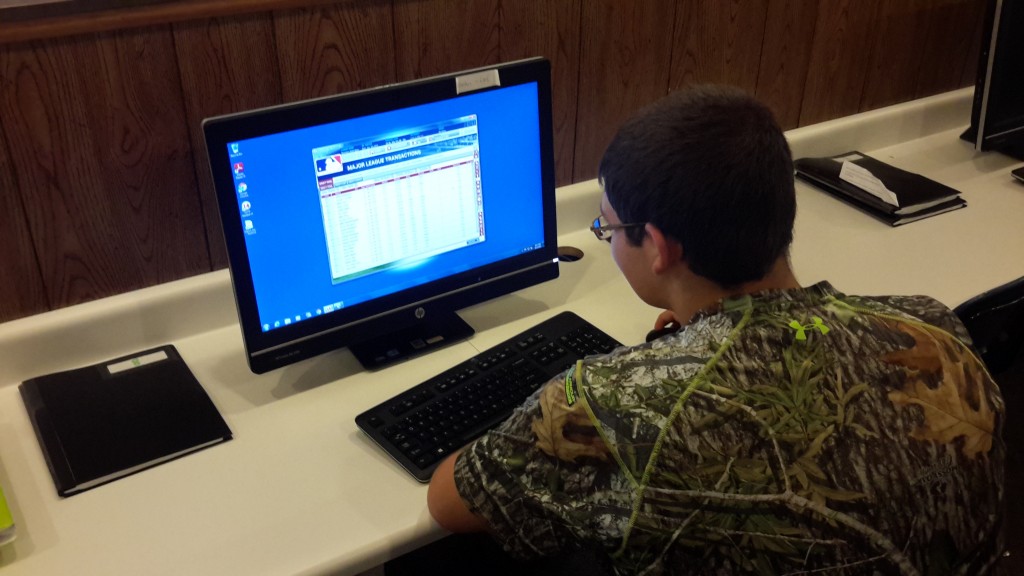 [Read more…] about Teaching Business Math With Out of the Park Baseball