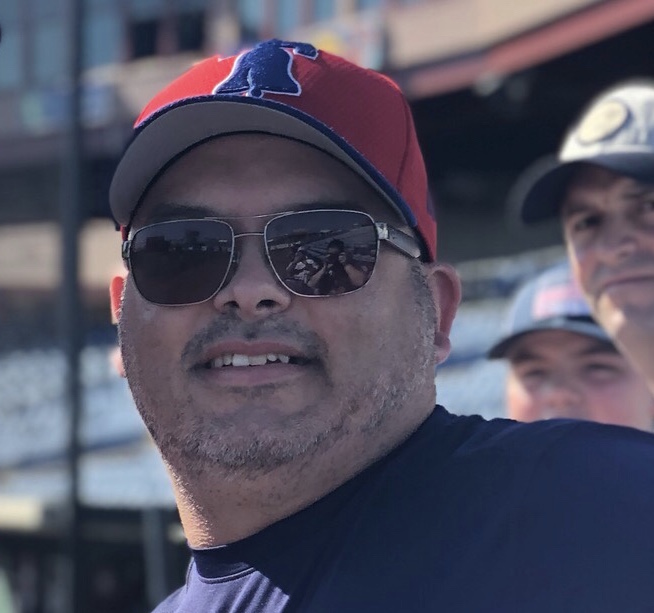 Twenty years in, Out of the Park Baseball continues to grow by leaps and bounds, and so does its team. The latest addition is Scott Spindler, our Ratings Evaluator and Spring Training Correspondent who came on board to offer his roster expertise for OOTP 20, which is available now.

"The opportunity to work with the amazing OOTP game and team was a dream come true," Spindler says. "So when the opportunity came about a few months ago, I couldn't pass it up."

Spring Training adventures

Spindler visits Spring Training on a regular basis and says that he "goes in as a fan and, depending on the camps, I visit players and coaches I have become friends with. It's an amazing thing to see these camps from the perspective of OOTP."

Asked how fans and players feel about OOTP, he replies: "This year has been amazing with all the people and players and fans I have met and interacted with. People are so excited about OOTP and I am as well. The future is bright for the series and almost everyone I talk to can't wait to see what's next."

One amusing incident sticks out in Spindler's memory this year, and of course it related to player ratings in the game. "I had a great interaction with a Double A pitcher who plays the game," Spinder recalls. "He wanted to know why he was rated such and such and actually acted angry, but he was joking."

He adds: "We both had a good laugh and he proceeded to show me some of his new pitches he has added. He asked if I could help get them in the game, which I did. He then proceeded to sign a ball and thanked me. To me, it does not get much more rewarding than that."

Spindler says he's been getting up to speed on OOTP's database and the formulas used to create player ratings. "I hope my impact will be more clear and accurate ratings for lower level prospects," he says.

"A yearly ritual" playing OOTP

Spindler says he "discovered OOTP by accident around OOTP 8. It was something that I was immediately drawn to and became a yearly ritual."

He initially brought his love of baseball and roster management to other baseball video games. Since some of the games he played didn't include full minor league rosters, unlike OOTP, he worked with someone known as Knight on the Operation Sports forums to create OSFM (Operation Sports Full Minors), an add-on to the game.

Spindler recalls: "We grew OSFM until we had over 150,000 downloads last year."

With that kind of success in his background, we're eagerly waiting to see how Spindler's contributions will help OOTP grow in the coming years.