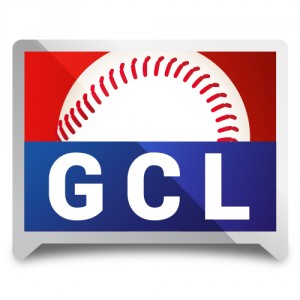 Previous Grand Championship League (GCL) tournament round one recaps:
Yes, you can still pre-order OOTP 16 for PC/Mac or Linux and get it three days before its release in March, along with a free Steam key.
Here's our rundown of the seven Game 9s that closed out Round 1 of the GCL Tournament. We'll also compare the results of all the series to commissioner Mike's Branda's original predictions. (He picked the correct winner in 7 of the 16 Round 1 series, choosing the right number of games too in three of those.)
Up next: A look ahead at Round 2.

ABL wins, 5-1
Mike said: ABL, 5-1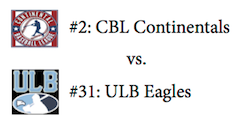 ULB wins, 5-2
Mike said: CBL, 5-4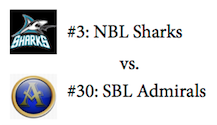 NBL wins, 5-2
Mike said: NBL, 5-2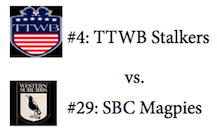 SBC wins, 5-0
Mike said: SBC, 5-4
OTBA wins, 5-3
Mike said: The Show, 5-3
I jokingly backed the Squirrels because I liked their name, but now I will say, yes, I was serious about that upset pick.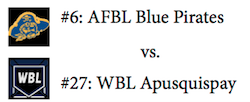 WBL wins, 5-1
Mike said: AFBL, 5-3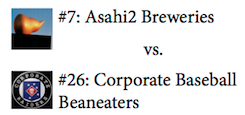 Corporate wins, 5-1
Mike said: Asahi2, 5-3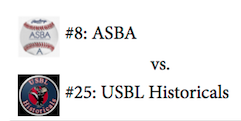 ASBA wins, 5-4: ASBA was on the verge of squandering a four games to none lead as USBL won four straight to force a Game 9. This was a series with some low-scoring games, and the final one didn't disappoint, although this time ASBA came through with a 2-1 win at home.
There was some top-of-the-ninth drama as USBL's Matt Morgan hit a one-out double, but ASBA closer David Davila coaxed a ground-ball out that couldn't advance the runner and then forced the final batter to line out to right field to end the game and the series.
Mike said: ASBA, 5-4
RANZBA wins, 5-3
Mike said: RANZBA, 5-4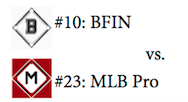 BFIN wins, 5-4: This was a tough series for both teams, and it came down to a thrilling walk-off victory for BFIN. Trailing 4-3 in the bottom of the ninth, BFIN batted against MLB Pro closer Alfredo Crespo. The first batter singled, and after a strikeout, a walk put runners on first and second.
Creeps then whiffed another batter before surrendering a line-drive single to left that was to shallow to plate a run. However, the next batter blooped a fly ball down the left field line that fell in front of the outfielder, bringing the tying and winning runs home for a 5-4 victory.
Mike said: BFIN, 5-2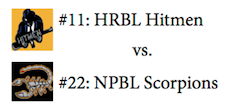 NPBL wins, 5-4: HRBL won Games 5, 6, and 7 to take a 4-3 series lead, but NPBL emerged from Game 8 with a walk-off victory. Game 9 saw its share of drama as NPBL carried a 5-2 lead into the bottom of the ninth inning. A two-out solo home run brought HRBL closer, but the final batter flied out and NPBL moved on to Round 2 with a 5-3 win.
Mike said: HRBL, 5-4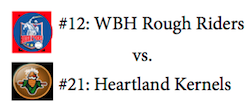 Heartland wins, 5-4: WBH led, 2-1, after the first inning, but Heartland shut down their bats the rest of the way and won, 5-2.
Mike said: WBH, 5-2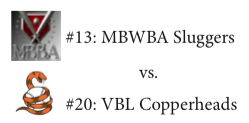 VBL wins, 5-4: VBL was down four games to three in this series, but an 11-3 win sent them to Game 9 and a 6-2 victory put them through to Round 2.
Mike said: VBL, 5-4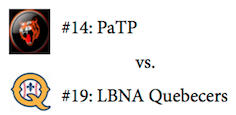 LBNA wins, 5-4: PaTP survived a pair of elimination games, but the Quebecers prevailed in Game 9, winning, 6-1.
Mike said: PaTP, 5-3

Paramount wins, 5-2
Mike said: PUB, 5-4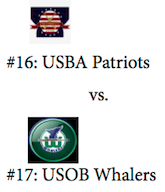 USOB wins, 5-4: USOB scored twice in the bottom of the seventh inning and won, 4-2. (Editor's note: The image above is incorrect. USOB was the #16 seed and USBA was #17.)
Mike said: USBA, 5-2