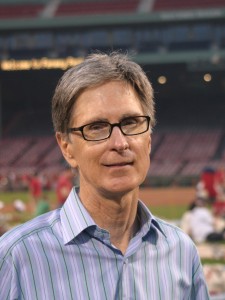 Every so often, we hear from someone prominent in the baseball world who loves OOTP. A few years ago, it was former pitcher Curt Schilling, who told us "there is no comparison to any sports sim I've ever played." Just recently, it was Boston Red Sox principal owner John Henry, who wrote to us and said: "OOTP is an astonishing accomplishment."
Asked to elaborate on that and talk about how he plays OOTP, Henry responded: "Of course I am simulating Sox seasons, but I am absolutely fascinated by the historical and fictional options available. What you provide is a wide-ranging service. You enable someone to navigate through highly specific, adjustable scenarios through seasons – only limited by your imagination – and somehow automatically take care of all of the housekeeping necessary to make it all real."
He added: "Last year, I explored OOTP 15 and was amazed by the breadth and depth of it. Shocked, actually. To think this is the work of a European is amazing. I'm involved in English football and most Europeans have very little knowledge at all of how baseball works. Markus has become an expert even in the very small nuances of the sport."
When we wondered about any OOTP feedback he had, Henry said: "If you started asking me for suggestions, I'd drive you crazy." However, we're more than happy to have someone like John Henry drive us crazy, so we have continued our dialogue with him.
From Dreams of Buying Season Tickets to Acquiring the Boston Red Sox
Henry was born in 1949 and split his early years between Illinois and Arkansas before moving to California when he was 15, but he grew up a St. Louis Cardinals fan. He said that his boyhood dream "was to move to St. Louis and find a great enough job to be able to afford season tickets at Busch Stadium (as the Cardinals' ballpark was called at that time)."
After founding the financial management firm John W. Henry & Company in 1981, he became so successful that he could afford much more than season tickets: He bought the minor league team the Tucson Toros in 1989 and acquired a small interest in the New York Yankees in 1991. He later bought the Florida Marlins (now called the Miami Marlins) in 1999, and in 2002 he sold that club, simultaneously leading a purchase of the Boston Red Sox with his business partners. (He and his business partners currently also own Liverpool Football Club and co-own Roush Fenway Racing.)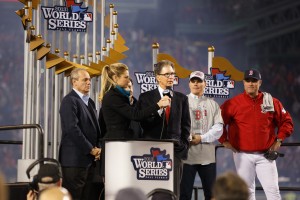 He never forgot his love of baseball simulations, though. He describes himself as an "early adopter" of APBA Baseball in the late 1960s and rekindled his love for sims when he met the Miller brothers during the 1990s. He remembers: "I moved to New Canaan, Connecticut and Miller Associates had developed APBA into Baseball for Windows. They did a terrific job and suddenly stat-keeping and multiple simulations helping to answer multiple questions became possible."
He continues: "They were struggling a bit financially so I became their primary investor. At the same time, a group of us within my financial company formed a league – perhaps two dozen of us in all. And we spent years competing in a continuous ownership league. I loved it.
"The Miller brothers eventually went on to other things and APBA changed hands. APBA has stayed, even to this day, a table game company primarily. For someone who is a numbers guy like me – I could never go back to that, so our continuous league migrated to Diamond Mind Baseball and we continued on for years.
"I got to know Tom Tippett, the creator of DMB, and he eventually came to work for the Red Sox, heading up our baseball information systems and analytical player analysis. For a baseball fan, you have to be pretty damned lucky to work with Tom, as well as Bill James. Even though Tom sold the company, I still regularly use DMB for specific simulation projects on my own."
Henry has now added OOTP to his stable of baseball sims and has stayed in touch with us. He continues to offer suggestions that we hope to incorporate into the game. Meanwhile, we wish him all the best with the Boston Red Sox in 2015 and beyond.