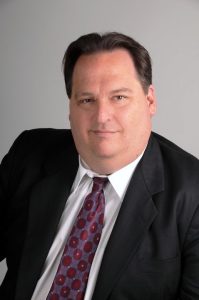 Some consider baseball the most cerebral of the pro sports, so it's not a surprise that an enterprising Out of the Park Baseball player would capitalize on the idea with the Overeducated Baseball League. Consisting of fictional athletes playing in the Platonic and Socratic Leagues, with Kant and Hobbes Divisions in the former and Hegel and Calvin Divisions in the latter, the OEL has been going strong for ten years. There have been 20 simmed seasons completed.
"Yes, we've made all the 'Calvin & Hobbes' jokes," OEL co-founder Nate Wooley says without being asked the obvious question. While that comic strip's main character was fond of a game called Calvinball that involved rules created on the fly, Wooley is a stock broker and his fellow co-founder Mack is an attorney, so they're sticklers for rules.
There's a complete list of unique league rules on the OEL site. Many of them often pop up in other modified leagues, such as the ability to trade draft picks, but some are intriguing, such as owners' ability to modify their stadiums' parameters, such as how often home runs are hit, for a price. They also use two commissioners, rather than one, with announcements made via a Google Group and the league website so everyone stays on the same page.
"We've grown from 8 teams initially to 16 now, from two leagues of four teams each to two leagues of two four-team divisions," Wooley reflects. "Added a wildcard and a bunch of new owners. Initial owners have phased out and new ones have come in. We recently had an owner return to take over a team after he'd left us for several seasons when work became too busy."
All in good fun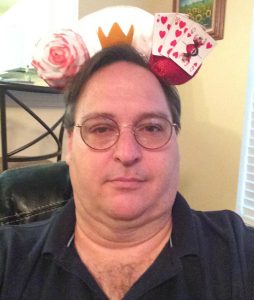 Despite the OEL's name, Wooley notes that he and the other owners have as much fun as they can with the league. "Mostly it's about seeing the various owners get into slap fights about their players," he says. "It's all been good-spirited and funny.  We write up articles about trades and such for the website."
He adds: "For example, just now a sim was run. I signed a 2B from the New York franchise named Hu Pian. The guy running the sim announced it and immediately another owner replied with this, 'Post Headline this morning: New York Loses Hu Pain in the neck.' We enjoy it.  What other reason is there to do it?"
Wooley also passed along some fun facts from Mack:
      

In the first year of the league, a team that won only 75 games made it to the championship series before losing in six games. (Seattle lost to Marietta)

      

In the first round of the playoffs in 2013, a team that won 82 games knocked off a team that had won 115 games. The series went the full seven games before the scrappy underdog thrashed the overwhelming favorite 14-3 in the seventh game.

      

A third baseman one year hit 65 home runs and drove in 213 runs. (Danilo Henriquez) He did not win the MVP, losing out to a teammate. (Alberto Jimenez)
The best at simulating the experience of owning a team
Wooley has been playing OOTP since 2001. Before that, he played in Earl Weaver Baseball and Pursue the Pennant leagues with friends. He recalls getting together with other fans to play Pursue the Pennant on several computers at someone's house. "We had to merge the data via 5.25-inch floppy drives," he recalls. "Oh the joy that was!"
However, "OOTP is the best at simulating the actual experience of owning a major league franchise," Wooley says. "That's what we try to simulate as best with can with the Overeducated League. It's not perfect, but it can't be. I'll never get to own the Cubs, so I own the Charleston Blockade Runners instead. Overall, I'm probably happier." (Yes, this interview was conducted earlier this year.)
Wooley was raised a Cubs fan in Chicago and remembers once attending a 16-inning game at Wrigley Field that featured Harry Carey singing "Take Me Out to the Ballgame" during the seventh and fourteenth innings. He also has some pleasurable non-Cubs baseball memories, including seeing slow-footed Carlton Fisk steal a base once ("It was Carlton Fisk! He wasn't supposed to do that!") and watching Cal Ripken's 1,500th consecutive game, during which he launched two home runs. "It was amazing," Wooley said.
And he used to see the Baltimore Orioles' Single-A affiliate sometimes. He recalls: "At the time, the players used to walk through the stands to get to the field. I had my young sister – maybe 10 or so – with me and she was trying to get autographs. One player in catcher's gear told her he had to go warm up the pitcher but he'd meet her after the game to sign then. He met her there. Gregg Zaun. Heck of a nice guy in my book."