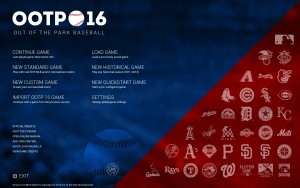 There's still time to pre-order OOTP 16 for PC/Mac or Linux and get it on March 20, three days before its release on March 23, along with a free Steam key. Pre-orders will be accepted through this Thursday, March 19.
By John Rodriguez
Congratulations! You are the new General Manager of the Amsterdam Lions, one of the proud franchises comprising the Planetary Extreme Baseball Alliance—the preeminent baseball league in all the land! That dream job you always wanted has sailed into harbor, and the ship is yours, sir. There's nothing stopping you from steering her as you see fit. Swindle your fellow GMs! Dictate game strategies! Ruthlessly cut dead weight players! Why, you can practically get away with murder when you're the big boss!
… And you would have gotten away with it, too, if it weren't for that meddling owner.
Under Pressure From Above …
I asked just a few simple things of you. Extend 3B Takeshi Hayashi. Boost our attendance to boost my bottom line. Shape up the roster so we can pitch the Lions as legitimate playoff contenders next season. And please, try not to suck completely this season.
How many of these simple goals have you accomplished? Nada.


Oh, I'm sorry, did you say that you let Hayashi walk because he's 38 and needs a scooter to get around since undergoing that third knee surgery? Tough beans. His #42 jersey sold like Crocs in the aughts. How are we going to get more butts in the seats if you ditch our most popular player? I told you, I want another 4,000 concession buyers filling the park each game this year. Don't gawk at me—it wouldn't be hard if you can just give people a sense that we're building toward something here.
Mr. Woodward picks a baseball up from his desk. He begins tossing it into the air, catching it on the fall.
Look, I'm a reasonable guy. I realize you're only a few months on the job. Take your time. Amsterdam is all about The Long View. I want you to make the moves you need to make to finally get us back to the playoffs. Whatever you need to do, do it. I'm here to support you in any way.
What's that? You say we need to trade our MVP for prospects and begin a five-year rebuild that's going to require a total overhaul of our moribund farm system?
The baseball smacks down into Mr. Woodward's tightening palm. His fingernails seem to be tearing into the ball's seams.
Get out of my office.
… And From Below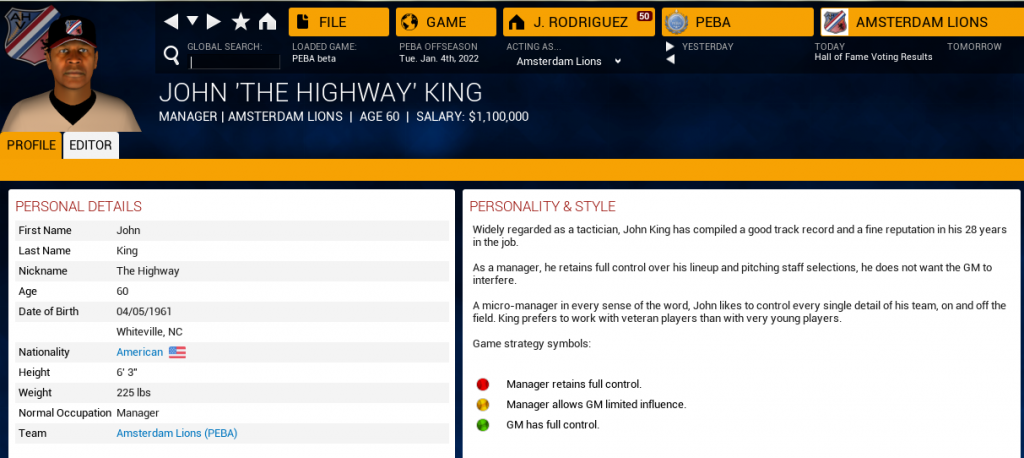 Lions Manager John King leans back in his chair. He folds his hands behind his head and nods toward the piece of asphalt resting in a frame on his desk.
Know why they call me "The Highway"?
I'll tell you why they don't call me "The Highway." They don't call me that 'cause I let any wet-behind-the-ears GM waltz into my office and tell me how to manage a game. I got my own ideas on how to run a railroad.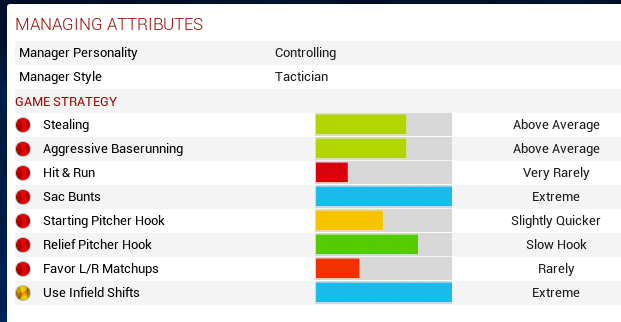 Been in this game for 28 years, son. Seen everything there is to see. Even saw that robot replica of Morganna the Kissing Bandit smooch my right fielder when we played that exhibition in Tokyo. Wish I could un-see that one.
Don't get me wrong: I'm no Luddite. Some of this newfangled technology has its uses. Time was when I had to fiddle around for hours, laying out my game strategies. Now it's a snap to prepare for each game and let the coaches know how I want things done. And I have a very particular way of wanting things done.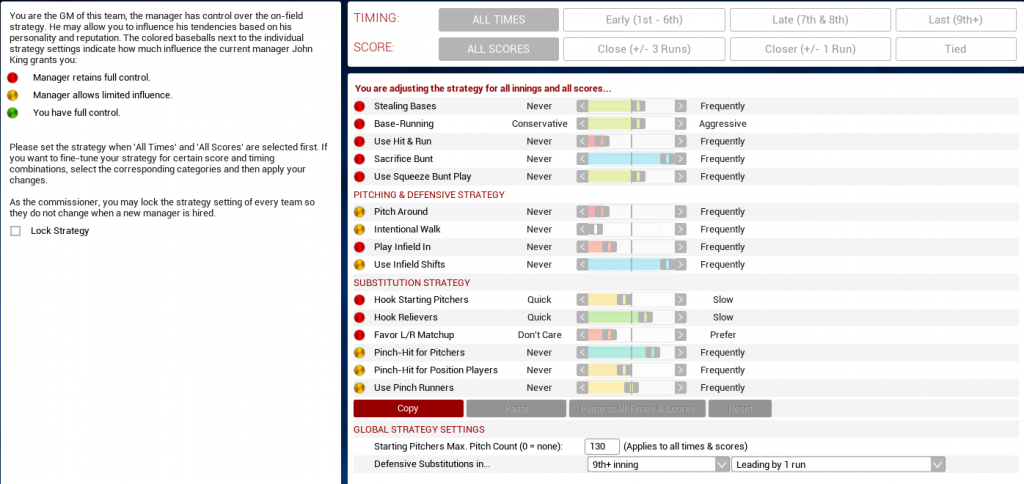 You don't like the sacrifice bunt? That's too bad, because my team lays down bunts like Cornelius Vanderbilt laid down railroad tracks. Yeah, that's right: my team. You may supply the bats and the arms, but once they walk into the locker room, they're mine to manage as I see fit. Don't like the way I call a game? Well then, you know what you can hit?
Manager King leans forward in his chair. He taps the asphalt in its frame.
The highway.
It's a Bottom Line Business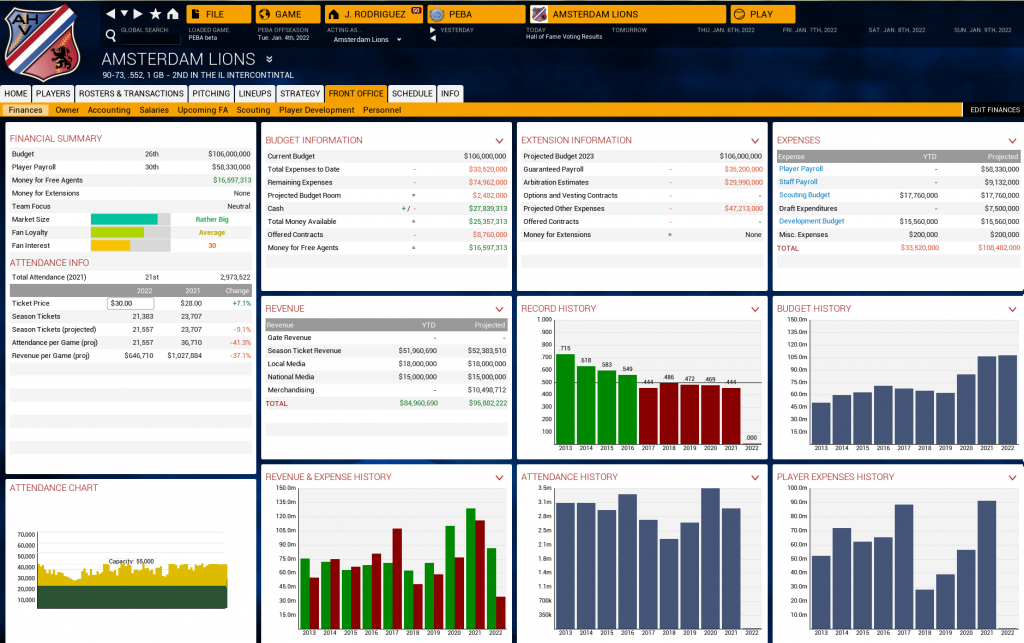 Assistant GM Mike Robinson appears worried. The signs are subtle, if you failed Remedial Subtlety. He tugs his starched collar and mops his brow, which is starting to resemble a waterfall after a heavy thunderstorm.
We … uh, we have a problem.
Season ticket sales are down almost 10%. People are angry over your proposed $2 ticket hike. I know we need the cash flow to get Mr. Woodward that power arm he's been on about, but the fans aren't buying in. We're getting all kinds of angry letters. Get a load of this one: "Paying more money to watch the Lions recast the national pastime into a Stooges-esque farce is as appealing a notion as sucking the roe from a still-writhing shad." I have no idea what that means, but it sounds negative to me.
Mr. Woodward relies on those advance season ticket sales when he starts drawing up next year's budgets. Now we have no safety net. I feel like Nik Wallenda walking a wire over Niagara Falls with no safety net. Did I tell you I hate heights?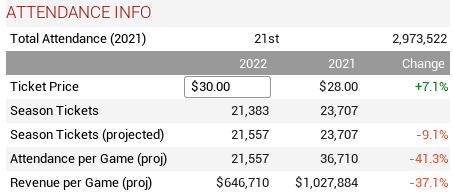 It gets worse. Tracking just came in, and fan interest for the upcoming season … yeah, it's ugly. We're looking at a possible 40% drop in per-game attendance. The bean counters tell me we're going to burn through Mr. Woodward's allotted cash reserve by season's end. Don't take my word for it, though: all the info's on the new Accounting tab. You may want to bite down on a stick before you have a look, though.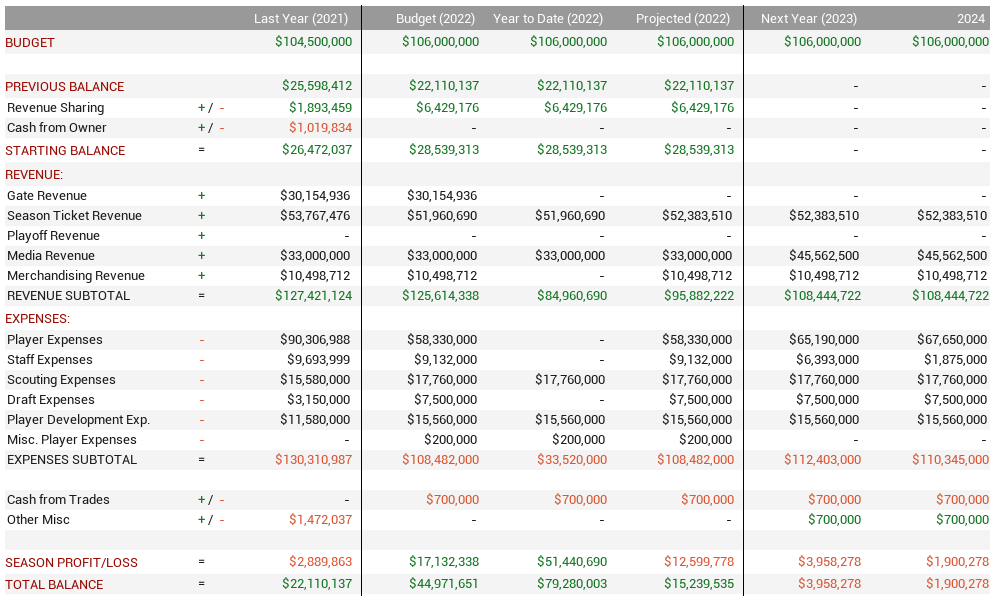 I'm telling you, it's going to be a bloodbath if we don't do something to spike season ticket sales, and fast. I dunno … maybe we shouldn't have let Hayashi walk, after all.
Why are you looking at me like that?
GM or Manager – Play Your Way

For the first time ever, OOTP lets you select just the role for you. Want to focus on the game-to-game details and leave the business side of baseball behind? The manager role is for you. Let someone else build the roster; you'll find a way to turn it into a winner.
Maybe you find glory in signing the big free agent, swinging the big trade, and nailing that late-round steal in the draft. If so, you were born to play as a general manager. Make the big macro-level calls, but don't think you'll be able to push the skipper around when it comes to setting lineups and strategies … he's bound to have his own ideas.
Of course, you can still play both roles if you like. Better yet, OOTP 16 introduces new levels of customized automation. Don't want to bother with the draft? Bored with setting budgets? Confused by those international amateurs clamoring for your attention? Turn those tasks—and any other you like—over to an AI more robust than ever before.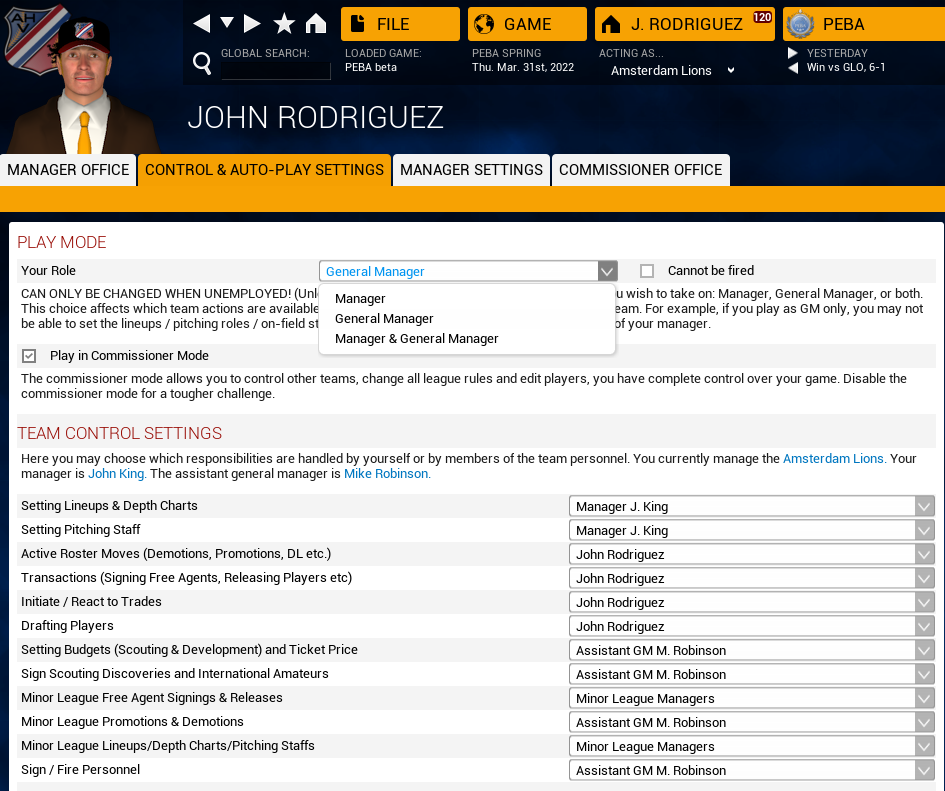 Expanded Roles, Expanded Identities
That new AI means no two coaches will coach alike. Need a light touch with the sensitive boys in the locker room? There's a manager for that. Is it time to break out the ruler and start slapping wrists? We've got you covered there, too. Don't forget to match skills with talent. A pitching coach who specializes in squeezing every drop of talent out of power pitchers won't do much for your rotation of noodle-tossers.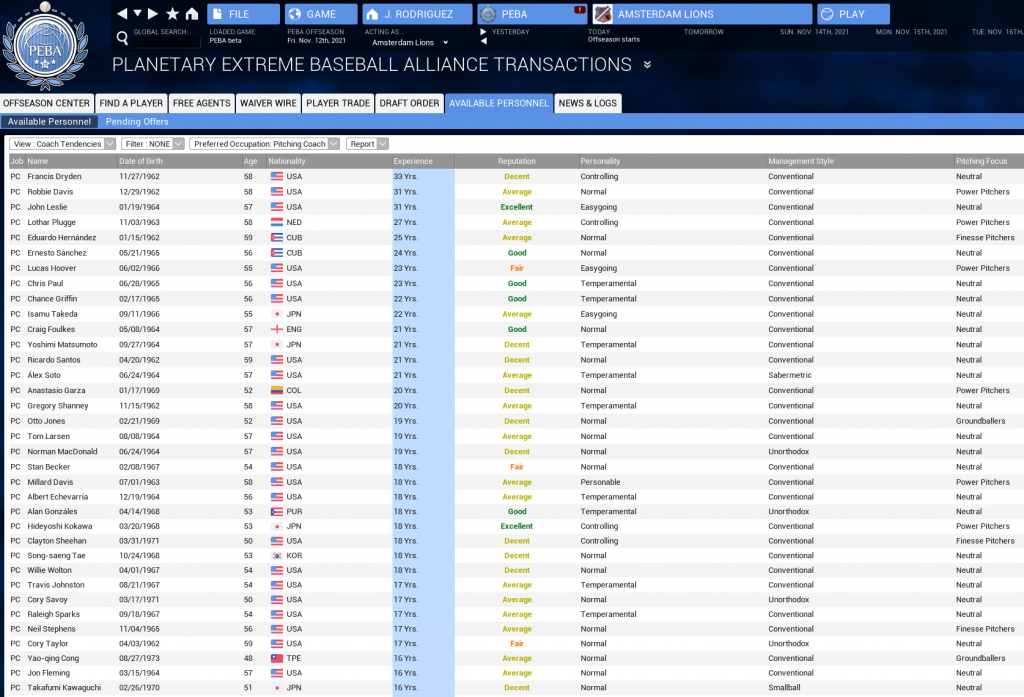 Characters bring fictional leagues to life, and OOTP 16 has more character than any previous iteration in this proud series. So go ahead, play the game your way. Build your world and your baseball empire in it. Just make sure to keep Mr. Woodward happy, and remember never to cross The Highway.