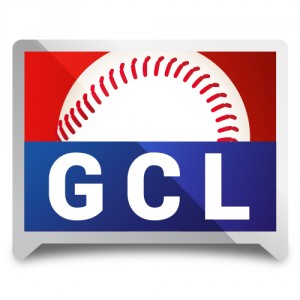 If you're reading this the evening of March 19, you can still pre-order OOTP 16 for PC/Mac or Linux and get it on March 20, three days before its release on March 23. You'll also get a free Steam key.
The OOTP 16 Road to Release has started, too, with the first edition, a look at the MLB.com license, and the second entry, "Owners, GMs, and Managers — Different Roles, Different Ways to Play." The third entry is "A Walk Down Feature Cornucopia Lane."
And if you want to check out the "Is it Lonely in the Dugout" series that looks at manager-only mode in OOTP 16, the next two entries in that have been published too: "Part 2: Dealing With Trades" and "Part 3: Strategy Presets."
Meanwhile, the Grand Championship League post-season tournament's last recap of Round 3 has links to prior recaps in that series.
Now about the Semi-Finals:
Here's how Games 3 & 4 went. We just might have a major upset on our hands here, folks.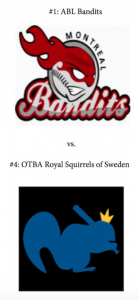 OTBA, 3-1: Well, well, well … Have the Bandits met their match? OTBA starter Jose Martinez threw 7.2 innings of five-hit, one-run ball, with a walk and three strikeouts, en route to a 7-1 victory in Game 3. This was just his second win of the postseason, and the performance brought his ERA down to 5.36. Bandits starter Carmelo Martinez saw his tournament record drop to 5-2 and his ERA balloon to 3.29, after allowing all seven runs over 6.1 innings in the loss.
Game 2 was more of the same, as the Royal Squirrels tagged ABL starter Clint Wilson for all five of their runs in the first two innings. OTBA won, 5-1. OTBA starter Chip Young allowed one run on three hits, striking out five and walking four.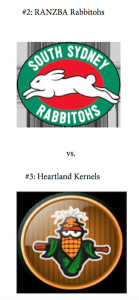 Heartland, 3-1: RANZBA got back into the series with a 7-2 Game 3 win. Three home runs highlighted a six-run second inning that put the Rabbitohs up for good in the game. Heartland starter Nick Jackson allowed all seven runs in 2.1 innings of work, dropping his tournament record to 3-2 with a 5.35 ERA. RANZBA starter Luis Gonzalez improved to 5-1 with a 3.19 ERA.
In Game 4, however, Heartland jumped out to a 2-0 lead in the first inning and never looked back as they popped a 4-1 victory to keep the series lead. Kernels pitcher Ken Rogers knew when to hold 'em as he allowed a run on three hits over 6.2 innings before turning the game over to three relievers who kept the Rabbitohs off the scoreboard.