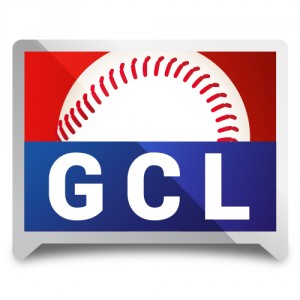 Previous Grand Championship League (GCL) tournament round one recaps:
Yes, you can still pre-order OOTP 16 for PC/Mac or Linux and get it three days before its release in March, along with a free Steam key.
Here's what happened in Games 7 and 8 (if Game 8 was necessary; these are best-of-nine series), as seven teams forced decisive Game 9s for tomorrow night. One of those teams, the 25th-ranked USBL Historicals taking on #8 ASBA, has rallied from a 4-0 series deficit to force Game 9.

ABL wins, 5-1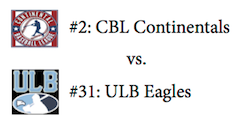 ULB wins, 5-2: ULB finished off a major upset with a 6-3 win in Game 7.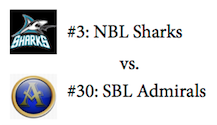 NBL wins, 5-2: NBL's 9-2 victory in Game 7 sent them through to Round 2.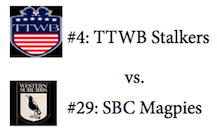 SBC wins, 5-0
OTBA wins, 5-3: Those pesky Royal Squirrels again blanked The Show, 5-0, in Game 7. Then they finished off their upset with a walk-off, 7-5 win in 17 innings.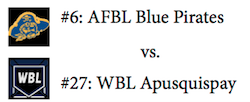 WBL wins, 5-1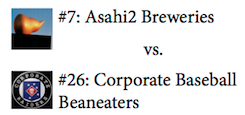 Corporate wins, 5-1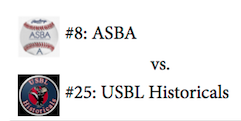 Tied, 4-4: ASBA bats were again silent in Game 7 as USBL prevailed, 2-0, after 1-0 wins in Games 5 and 6. In Game 8, USBL carried a 7-3 lead into the top of the ninth and then nearly threw away the game, and the series, as ASBA scored on a pair of singles, a walk, two wild pitches, and an error.
However, USBL held on for a 7-6 victory to force a Game 9 and the possibility that they could come all the way back from being down, 4 games to none, in the series.
RANZBA wins, 5-3: A series that has seen plenty of late-inning drama witnessed more of it in Game 7 as BSA scored twice in the bottom of the ninth to win, 3-2. However, RANZBA finished off their upset in Game 8 with a 6-4 victory.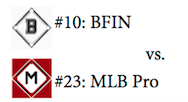 Tied, 4-4: After MLB Pro's wins in Games 5 and 6, BFIN stood strong with an 8-1 victory in Game 7, but MLB Pro came back in Game 8 to prevail, 7-4, and force a Game 9.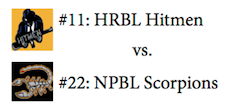 Tied, 4-4: HRBL won Games 5 and 6 and then walked off in 12 innings for a 3-2 win in Game 7. However, NPBL returned the favor with a 3-2 walk-off win in the bottom of the ninth in Game 8.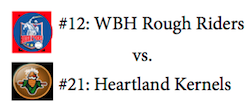 Tied, 4-4: Heartland pulled ahead in this back-and-forth series with a commanding 10-2 win in Game 7, but WBH ensured there would be a tomorrow with a 9-4 victory in Game 8.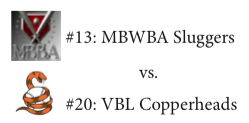 Tied, 4-4: MBWBA won Game 7, 8-0, but VBL prevailed in Game 8, 11-3, to ensure another back-and-forth series has a decisive Game 9.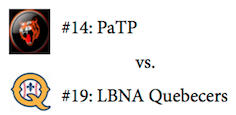 Tied, 4-4: PaTP staved off elimination in dramatic fashion as LBNA led, 2-1, going into the bottom of the 13th inning in Game 7. PaTP tied the game and had the bases loaded with two outs when a fielding error allowed the winning run to score.
Perhaps rejuvenated by the thrilling victory, PaTP took a commanding 7-1 win in Game 8 to force Game 9.

Paramount wins, 5-2: Paramount finished off the Meatballs with a 9-1 feast in Game 7.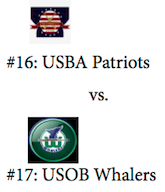 Tied, 4-4: USOB took the series lead with a tight 3-2 win in Game 7, but USBA locked down the final Game 9 of the first round with a 5-2 victory in Game 8.