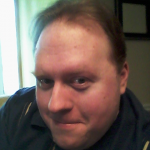 Dan Szymborski, a well-known baseball analyst who has appeared on ESPN, recently stopped by the OOTP Baseball Twitch channel to talk about his attempt to rebuild the 2015 Philadelphia Phillies in OOTP 16, his ZiPS projection system, his involvement in SABR, and much more. (You can follow him on Twitter for more of his baseball musings.)
The interview is in seven parts on YouTube. The clips are below. You can also watch the entire interview from start to finish on our Twitch channel.
We've dubbed this series "Show us your league" and plan future installments. If you would like to join the fun, or know of a league (solo or online) that would make a good feature, please drop us a line.
Here's the interview. Enjoy!