Want to use OOTP in your class or after-school club, or know a teacher who would like to use it? We're happy to provide free copies of OOTP for use in K-12 and higher education settings. Please get in touch via the OOTP Developments contact page.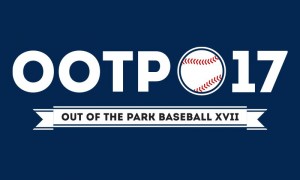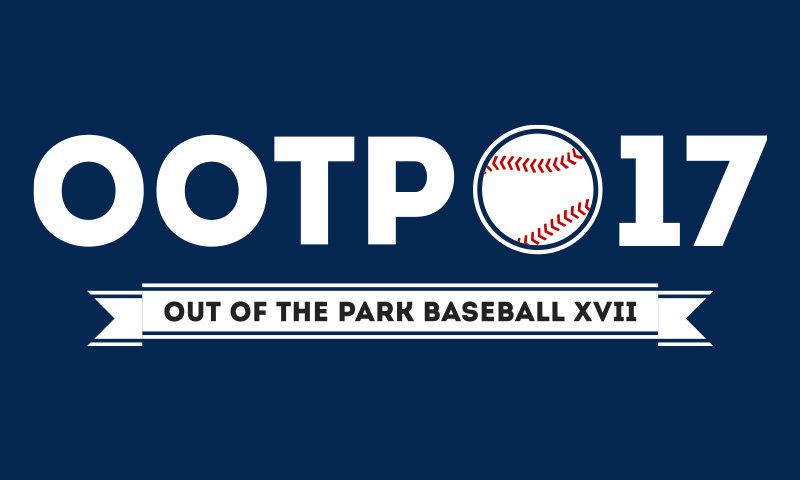 Out of the Park Developments Chief Marketing Officer Rich Grisham recently spent some time in a Skype chat with students at Georgia Southern University. They're using Out of the Park Baseball in a class taught by assistant professor Solomon K. Smith, who's a member of the History department at the school.
Smith said that his students are in charge of five teams in their OOTP league, and they will be simming one week of their virtual baseball world each day. At the end, students will have to present the strategy they used in running their teams and why they used it. "They won't need to win their league to get an 'A,' but they will have to be able to defend their strategy," Smith explained to us.
An OOTP Q&A
We've been excited to see the students use OOTP in an academic environment and were eager to hear directly from there. So, we gave the students an opportunity to ask Rich questions about the game! Here are his responses:
Where does the data come from?
"We have a group of volunteers across the world who scour databases, box scores, scouting reports, and various baseball services. It's a combination of various extracts. We rely on people who are experts to give us that information, and we update it on a regular basis.
"Polygon recently did an article about some of the people who do that research for us. In particular, they talked about the enormous amount of work that went into putting fully accurate minor league rosters, dating back to 1919, into OOTP 17."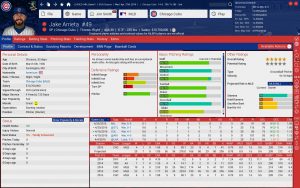 What was motivation to make OOTP?
"The founder of OOTP is Markus Heinsohn, a German who fell in love with baseball when he was young. He's a programmer who decided he wanted to emulate other popular sports strategy games. It came out of a love of baseball and programming and wanting to make something better than what was available. When Markus realized he could make a living from it, that's what he did."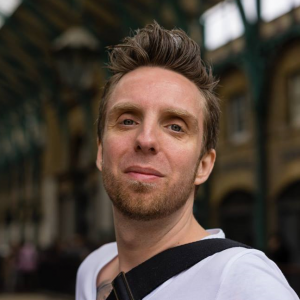 How does the simulation determine who wins?
"A lot of math is involved in that. There's a lot of history in the calculations and programming. We're very proud of the algorithms that go into it. Every at-bat involves the pitcher's attributes, his status in the game, the batter's attributes, the game situation, and so forth. There are thousands of lines of code that are called upon to resolve every single interaction.
"It comes down to really smart people who build really smart algorithms and test the heck out of them. And it comes down to how well it measures up to the real world. For example, if you sim the season many times and see player and team results that are realistic, then you know you're doing the right thing.
"That said, we have all kinds of customization options that let you produce crazy results, if you really want them. For example, someone created a league where all the stadiums had outfield walls that were 700 feet high."
How does the computer game compare to mobile one?
"The mobile game, MLB Manager 2016, is a 'skinny' version of the computer game, which has many leagues and an in-depth MLB history. The mobile game uses same core engine but doesn't have same volume of data."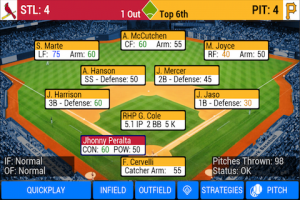 What kind of changes are expected in the next version?
"Our game is a throwback to the older days of PC gaming, where you can download a game and run it without being connected to Internet. We have a core base of vocal people who like it that way. We want to make sure we make our core base happy. But we want to get more people playing the game, so we need to get creative and find new ways to play, such as online head-to-head multiplayer. That's something I'd like to see the company do."
Who is the primary target audience?
"A 35-to-55-year-old guy. That's 84% of our buyers, which is by far the largest demographic of the people who buy our game. But we want to make that demographic younger and more diverse. It's exciting to see many women interested in the game, like the women in this class who are asking questions.
"I want to get teenagers to play too. It helps our company and helps the sport. My young son likes the usual games, like Minecraft, but his friend loves baseball and plays Out of the Park Baseball."
As the Q&A wound down, Grisham was asked about his experiences working for Out of the Park Developments, and he replied: "I'm a guy who has loved baseball for years and now I can do things like talk to John Henry and go to the All-Star Game if I want to. I'm in the 'big leagues,' so to speak."