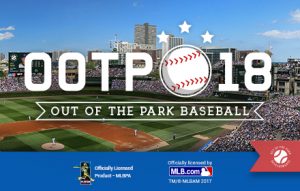 Major League Baseball's playoff history is full of thrilling comebacks and crushing defeats. Unheralded players have risen to the occasion and become heroes and great players have stumbled and revealed that they, too, are mere mortals.
Out of the Park Baseball 18 lets you tell your own October stories, and this year we decided to set up a 2017 MLB game as the American and National Leagues stood at the end of the season. Then we let 'er rip and saw what the playoffs might have had in store for us.
We even got MLB Network to kindly feature our forecast, as shown in this YouTube clip. Read on to find out what happened, and note that our sim deviated from what's really happening, but that's part of the fun, isn't it?
[Read more…] about Tales from the OOTP Multiverse: A different path for the 2017 MLB playoffs