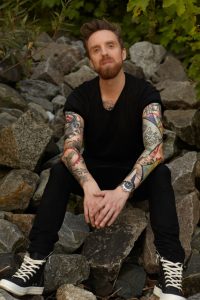 OOTP 19 is available for pre-order now. Save 10% and get the game 3 days early!
Creating a deep baseball management game and releasing a new version of it annually for 19 years is a pretty impressive achievement. Doing so while living in Hamburg, Germany is even more impressive, considering the fact that Major League Baseball scouts aren't typically scouring that country for talent.
Compared to fans raised in the United States, Out of the Park Baseball creator and head developer Markus Heinsohn became a baseball fan a bit late in life. He recalls: "I started playing baseball when I was 15 years old. It was just a random coincidence because a friend of mine brought a baseball bat and a couple of gloves back from a family trip to Florida. That's how it all started. A couple of years later we started playing in organized baseball leagues and I really fell in love with the sport and its history."
Inspiration strikes and OOTP is born
Sports management games are popular in Europe, and Heinsohn had exposure to the genre from a young age. "My first sports game was a soccer manager on my best friend's Commodore Plus 4," he says. "It was stored on tape, and whenever we wanted to play it I would call him that I would be over in 30 minutes — it took almost that long to load up."
He adds: "My first baseball game was Hardball 4, which I absolutely loved until I figured out that its stats engine was horrible. I then moved on to Diamond Mind Baseball but got discouraged because it only offered the ability to replay single seasons. Shortly after that, the idea to develop OOTP was born."
Heinsohn already had some programming experience under his belt, having taught himself BASIC on a Commodore VIC-20 when he was 10. "My first project was a tic-tac-toe game, which I thought was unbeatable," he remembers with a laugh. "I first earned some money with software development when I was 15 with a DOS file manager and some other shareware applications, and then I started studying computer science at the University of Hamburg at age 19. My first game-related project was a draft utility for Diamond Mind Baseball, and a few months later, in October 1997, I started working on Out of the Park Baseball."
As his new project became a reality, Heinsohn turned to the soccer management games he had played as a child for inspiration. He says: "You could play into the infinite future and really build your team through the years. I wanted that for baseball, but it did not exist in a sufficient manner, so I sat down and decided to develop OOTP, initially just as a hobby for myself. But in late 1998, I figured it turned out to be pretty good, so I released it to the public in 1999 with the help of Sean Lahman."
What's new in OOTP 19?
Each of the first 18 versions of OOTP has offered a long list of new features, and this year's edition is no different. It offers plenty for fans to get excited about, including 2018 Opening Day rosters, even better 3D ballparks and an improved 3D mode with more advanced player models, a new scouting system, new tournament modes, and much more.
Asked what he likes most about OOTP 19, Heinsohn responded: "To me, it feels like a brand new game because we spent a lot of time on the new interface and the look and feel in general, including the new in-game experience with animated players and improved ballpark models. It is getting scarily close to the game I have always dreamed of."
And the features we've announced aren't even the whole picture. Heinsohn closed the interview with a hint of more excitement to come this year: "Soon we will announce a very special new game mode that will come to OOTP 19 a bit after release. This mode will accompany the core OOTP experience and open up the game to a new audience. We are very excited about it and can't wait to show it to our community."
Don't forget, you can pre-order OOTP 19 for just $35.99 (a 10% discount!) and get the game on March 19, 3 days before its official March 22 worldwide release date!