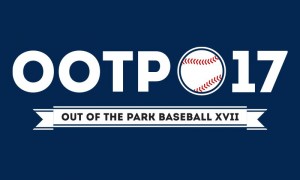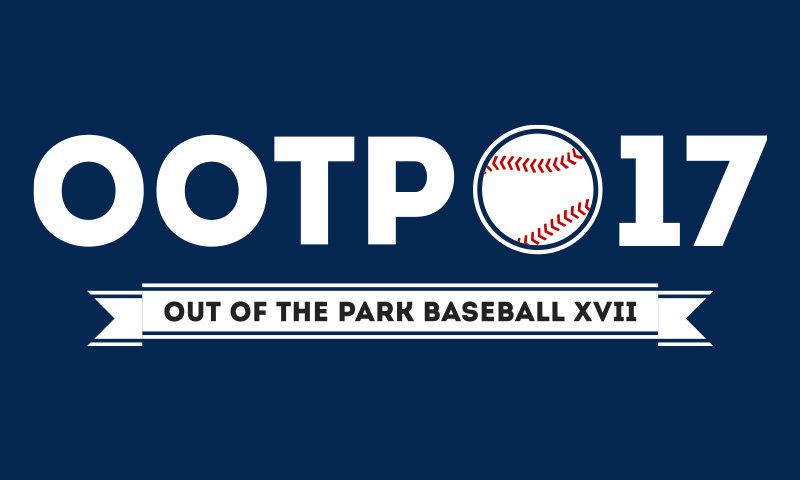 Out of the Park Developments, an official licensee of MLB.com, MiLB.com, and the MLBPA, today announced "16 in '16: Baseball's Tournament of Champions." This unique competition will determine which Major League Baseball team truly is the greatest of all time, thanks to the new Out of the Park Baseball 17 Historical Series feature and the game's powerful simulation engine that has delighted baseball fans for the past seventeen seasons.
In order to stage this ultimate competition, a prestigious OOTP Selection Committee was created to determine the 16 teams that qualify above all others throughout history. The OOTP Selection Committee features highly-respected baseball writers, commentators, former players, and digital media personalities, including:
Tim Kurkjian – ESPN

Neil Paine – FiveThirtyEight

Mark Simon – ESPN

Brian Kenny – MLB Network

Ken Hirdt – Elias Sports Bureau

Rob Tracy – Elias Sports Bureau

CJ Nitkowski – MLB Analyst

Kat Bailey – Hit The Pass/US Gamer

Gus Ramsey – Committee Chairman
The OOTP Selection Committee chose the first twelve seeds of the tournament via blind submissions of their top 20 all-time team selections. These seeds will be announced live on Twitch.tv/ootpdevelopments on Wednesday, March 9th at 9 PM ET. The Out of the Park Baseball community will then have the opportunity to vote for the "Last Four In" from the remaining teams via survey from March 10th through March 15th. The final tournament seedings, pairings, and schedules for all 16 teams will be announced live on Twitch.tv/ootpdevelopments on Wednesday, March 16th at 9 PM ET.
The "16 in '16" tournament will feature 7-game series for every tournament matchup. The competition will run from March 24th through April 14th, with select matchups broadcast live on Out of the Park's Twitch channel, including the final series in its entirety.
In addition to using Out of the Park Baseball 17's powerful, industry-leading simulation engine, the new Historical Series feature allows each of the series to play out in an entirely authentic manner – not just a number-crunching simulation. Over the course of a series, player fatigue, pitching matchups, and game-specific strategies will ensure an unprecedented level of accuracy. Elimination games will be managed differently than series openers, for example, and Game 7s will be "all hands on deck!"
To further add to the intrigue, the unique Historical Series feature allows the teams to play in a fashion that represents a selected year/era. This calculates the player ratings (normalized against each team's specific year and then adjusted to the era) and sets up the league totals as well as the strategy settings, including rotation size and strategic tendencies. So, when you have the 1927 Yankees play against the 1996 Braves and select 1927 as the era, the Braves team will behave and perform as if it was 1927 as well. Home teams will have the "Home Era" advantage in the 16 in '16 Tournament!
OOTP 17 will launch worldwide on March 22, 2016, and can be pre-ordered through this link:
http://www.ootpdevelopments.com/out-of-the-park-baseball-17.php