The lockout that prevented the 2012-2013 NHL season from starting (and, as of Dec. 17, 2012, could cause its complete cancellation) has been frustrating for hockey fans, but one fan who also loves baseball has found an ingenious way to write some alternate history with Out of the Park Baseball.
"Alas, on January 14th, 2013, Gary Bettman (NHL Commissioner) announced that the entire 2012-2013 NHL season would in fact be cancelled," Nicholas Genova, the commissioner of the PBDL (Premier Baseball Dynasty League), writes on a page titled "PBDL – How it all Began."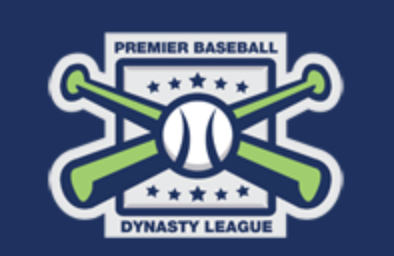 He continues: "In a last ditch effort to generate some revenue, the owners of the league licensed the logos and uniform designs to a group of entrepreneurs who devised a way to launch a competing league to the MLB. The goal of this new league, dubbed the Premier Baseball Dynasty League (PBDL), was to solve many of the inherent problems that plagued the MLB and return baseball to its core values. The PBDL was structured into a 3 tier system that would enhance the competition level amongst teams. League revenues and finances were tightly managed by the league with funds distributed based on performance and thus parity was greatly improved."
Thus a unique new OOTP online league was born. The PBDL is broken into Gold, Silver, and Bronze tiers, with a promotion and relegation system similar to that used in British soccer and other European sports leagues.
"I felt there was a major hole in fictional online leagues offered on the OOTP forums," Genova says. "The primary inspiration in creating the league was to offer a unique fictional league using highly customized settings that would create an engaging online league experience. As part of the customization, I wanted to use NHL logos since to my knowledge that would be an OOTP online league first, plus I am a huge hockey fan having grown up in Detroit, Michigan." (In a nod to the old days of the NHL, the PBDL employs the Norris, Smythe, and Adams division names that were used.)
Genova adds: "With the approaching labor dispute, it was the perfect time to launch the PBDL with a creative back story that would provide a bit of color as to how the league came about. That said, it is disappointing that it is looking more and more like we will be losing the entire NHL season, so I'll need Franchise Hockey Manager to tide me over." (Franchise Hockey Manager is OOTP Developments' hockey management sim that is on track for an early 2013 release, as of Dec. 17, 2012.)
Creating an Engaging Experience
The PBDL has one season in the books, with another about to finish up as the playoffs get underway. Genova says: "One of the ways we have [created an engaging experience for league GMs is] the shortened season, which allows us to move through seasons rather briskly without simming at an immersion breaking pace. The promotion/relegation setup provides incentive for teams to battle for every win in order to avoid relegation or vie for promotion, and the custom financial setup rewards incremental improvements in regular season performance. We also utilize a draft lottery that slightly weights the top picks towards the 5th-7th place teams in order to eliminate the lazy tank strategy to build a winner."
Asked what interesting events Genova has seen unfold, he replies: "We are still in the early days of the PBDL, so I'm sure there will be many more incredible feats yet to come, but we've seen a few interesting stories develop early on. In our inaugural season, first baseman Alfredo Rodriguez won the Triple Crown award in the Bronze League. We also had a great come-from-behind story in the Tampa Bay Lightning as they found themselves in last place about a quarter of the way through the 2013 season, but they made several trades and catapulted themselves into the playoff race. It took a play-in game for them to make it to the playoffs and then they advanced to the championship round before being bested by the New York Rangers. The Lightning are even better this season and many pundits have them pegged to win it all this season in Gold." (As of the writing of this article, the Lightning finished the Gold League in first place but were upset in the first round of the playoffs.)
Dreaming of Becoming a GM
Genova is a Baseball Mogul convert who never played arcade-style baseball games, nor dice-and-card games like Strat-o-matic, but he was always fascinated with the idea of being a big league GM, having spent much time scouring baseball stats while growing up a Detroit Tigers fan. "Realizing that the odds of becoming an actual GM were rather slim, I sought out other ways to fulfill this passion of mine," he recalls. "I honestly had no clue that a computer based simulation game could possibly exist (I figured my interest was far too niche), but after I stumbled upon an advertisement for a baseball sim game in PC Gamer, my dream of being a GM came true!"
He made the move to online leagues to find a better challenge and says he wishes he had done so sooner. "I always felt that they would move to slow to keep me interested and that the learning curve to get into them would be too great," he says. "To the contrary, I find that the slower sim pace in online leagues versus a solo league increases the immersion for me, and it was actually quite easy to get setup in a league as most of the online league commissioners are very helpful in getting newer players setup. So now I play the game for the challenge of winning an online league championship (I've yet to win one in any of the 3 online leagues I play in) and also to see how my teams and players develop."