What if you had a chance to see if a virtual representation of yourself could crack the big leagues, or even end up with a career that lands you in the Hall of Fame? Sure, you could do that in Out of the Park Baseball 18 by creating a fictional player with your name and tweaking his ratings to your heart's content, but what if your virtual self ended up in every copy of OOTP 18 sold?
That's what happened this year when five lucky winners in the OOTP 18 pre-order contest found themselves in the game as virtual prospects with a chance at baseball immortality. They were able to dictate the basics of their in-game player, including position, handedness, and age, height, and weight. We chatted with three of them to find out what they thought of the experience.
The winners were:
Bennie Carlo Perillo, who wanted to be a 20-year-old left-handed pitcher hailing from University of Santo Tomas-Legaspi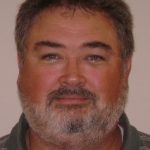 Ray McFarland, a 20-year-old righty playing third base at Texas A&M University
JT Casalena, a 20-year-old righty playing centerfield and shortstop and attending any school
Bill Bristow, a lefty power pitcher with some first base potential
Stuart Neill, a 22-year-old righty playing first base at University of Waterloo
Why did you choose the specs you did for your player?
Carlo: "I have always liked big power pitchers who can throw gas."
McFarland: "They matched my personal specs when I was younger."
Casalena: "To be honest, I knew that I'd have the highest chance of being somewhat usable in the game if my player could play defense and at least hit a little. So I went with a profile that has decent contact/eye and picked the positions of CF/SS because I figured even if my ratings weren't good enough to play in those positions, I could always switch to 2B, 3B, or a corner outfield slot."
Have you or anyone else you know had anything interesting happen with your fictional representation?


Carlo: "I came across an online league who drafted me in the 3rd round and I was doing well. There is a screenshot of my stats.  The team is Bluefield Blue Jays."
What do you think of OOTP 18?
Carlo: "OOTP 18 is the best. Great product. I am excited for the next edition."
McFarland: "I think it is the best yet.  It seems incredible that the game can keep improving, but every year it does."
Casalena: "I love the game each year, the new team chemistry page is awesome, and being able to retain salary is a huge help in online leagues!"
How long have you been playing OOTP?
Carlo: "I started playing OOTP in October of 2016."
McFarland: "10-11 years."
Casalena: "I've been playing OOTP since OOTP13 came out."
How did you discover OOTP, and what interested you in playing it?
Carlo: "I had been always looking for a baseball simulator to play and I did a Google search and I found OOTP. I downloaded it and I was hooked."
McFarland: "Huge baseball fan.  I had been looking for something to take the place of APBA Baseball.  A blogger that I have been reading for 20+ years mentioned OOTP in his blog, and I tried it out.  The rest, as they say, is history."
Casalena: "I had gotten involved in online, dynasty style fantasy baseball leagues a little before I started playing OOTP, and had another guy introduce me to the program and an online league he was in."
Why do you still play OOTP?
Carlo: "I love baseball and I like to be a GM and manage, trade and sign players for my favorite team the Cleveland Indians. OOTP lets you do all those things."
McFarland: "I love replaying historical seasons.  OOTP makes it so easy to set up and do it.  Plus, it is the best baseball sim on the market."
Casalena: "I still play OOTP mainly because of online leagues. I'm in 4 at the moment and have been in plenty of others over the years. Playing with 29 other owners makes for a challenging experience and lets you really act like the owner, as you're talking to other people and not the AI."