You can trade for, sign, draft and develop the best and most talented players, but that's only part of the challenge in Franchise Hockey Manager 2.
In order to truly reach full potential, you will need to put in place the optimal strategies to get the most out of your players. Or, if general managing is more your thing, you'll have to have faith in your coaches and assistants to do the work for you – setting tactics isn't something forced upon you if you're less of a micro-manager.
The tactics system and the entire game engine in Franchise Hockey Manager 2 has been rewritten (more on the game engine itself in the next blog). It is now far more robust, detailed and it provides far more depth, better immersion and a much more realistic hockey simulation experience.
The new tactics engine works primarily on two levels: zone assignment and tactical choices.  These are made at the line level, as each one of a team's lines gets a template associated with it that specifies their tactical settings.
These can of course be modified throughout the season, or tailored in specific ways to match up in the best way possible against specific opponents.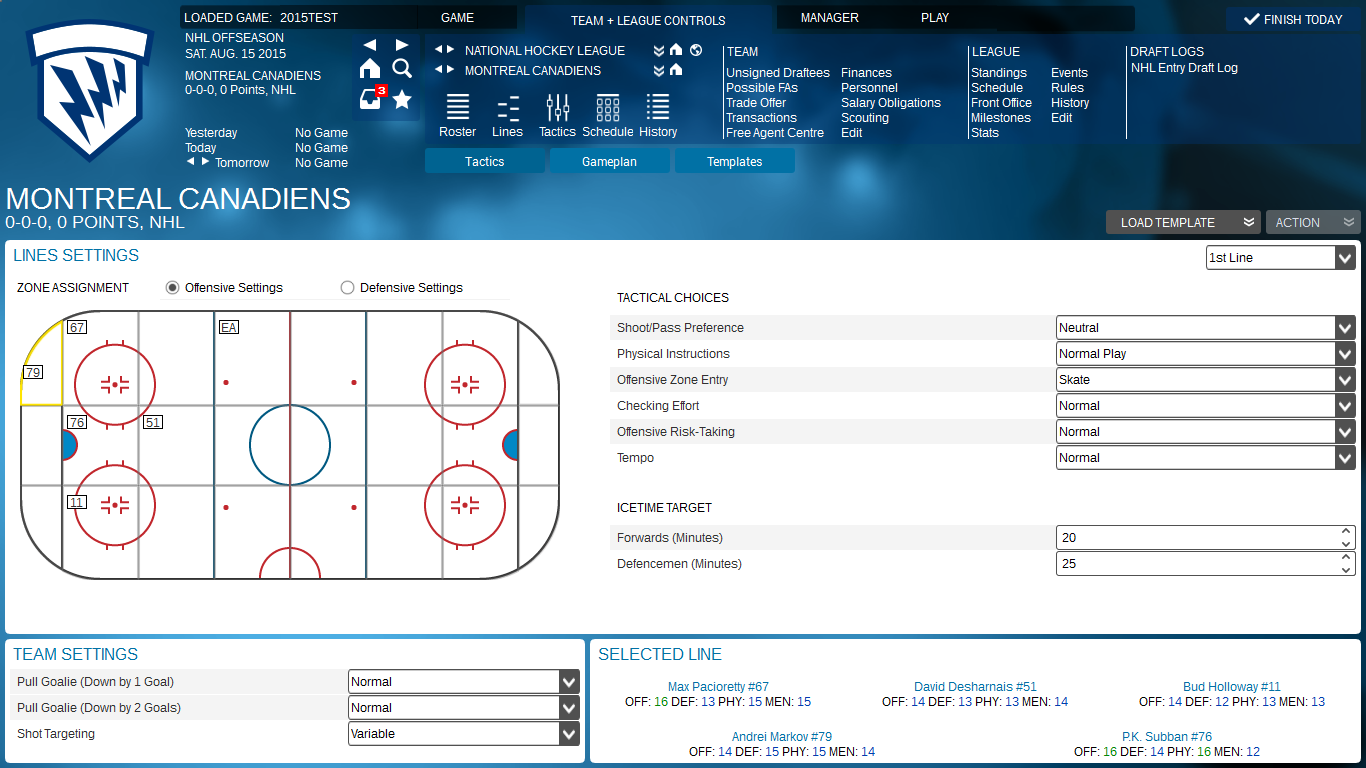 [Read more…] about Do you have the right strategy to take your team to the top? FHM 2 gets tactics overhaul