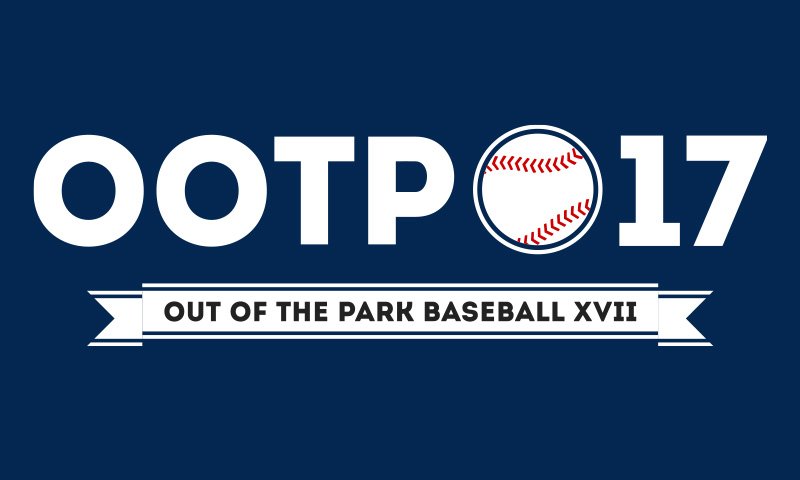 Out of the Park Baseball 17, an MLB.com licensee, offers a stadium full of exciting new features, starting with a Major League Baseball Players Association license that allows us to include Facegen images for all MLB players. You'll also find 2016 Opening Day rosters, logos for all teams and leagues in MLB and Minor League Baseball, authentic minor league systems with a database of 100,000+ players, and much more.
Don't forget that you can pre-order OOTP 17 now and receive VIP access to the Gold Master beta build of the game on March 18, four days before its official worldwide release, along with a free Steam key that will be available on March 22.
Beyond all the amazing aforementioned improvements over last year's game, there are many smaller new features that we're just as proud of, so we wanted to let you know about them in this first installment in our annual Road to Release series. The first one is something you won't see, but which you'll notice right away: Support for multi-core processors, which means OOTP 17 zips through simulations and other tasks at speeds up to 60% faster than last year. Now you can add all the available leagues from around the world when you launch a new game.
You'll also notice something we've improved upon since it was added to OOTP 16 in one of last summer's updates: On-screen hints that are relevant to your league. Where before the game displayed trivia and other tidbits from real world baseball while it set up new games and performed other tasks, now OOTP uses information from your current game. For example, perhaps a player in your league hit for the cycle in consecutive games.
OOTP 17 expands on that feature by digging into your league's history to deliver some "blasts from the past," such as information about your team from its last World Series-winning season, or some notes about how far your club made it through the playoffs during a randomly chosen prior year.
And, of course, OOTP 17 offers a redesigned user interface that makes the game even easier to navigate than before. You'll always find the most important information about your team along the top of the screen, and the upper right hand corner your upcoming schedule, starting with yesterday's game (click it for the box score and recap) and today's contest (click it to start the action) and continuing through the rest of the schedule.
You can click a date to auto-play to it and click a team you'll be playing in an upcoming game to see their home screen; use the up and down arrows to move through the schedule, which also includes important events such as the draft.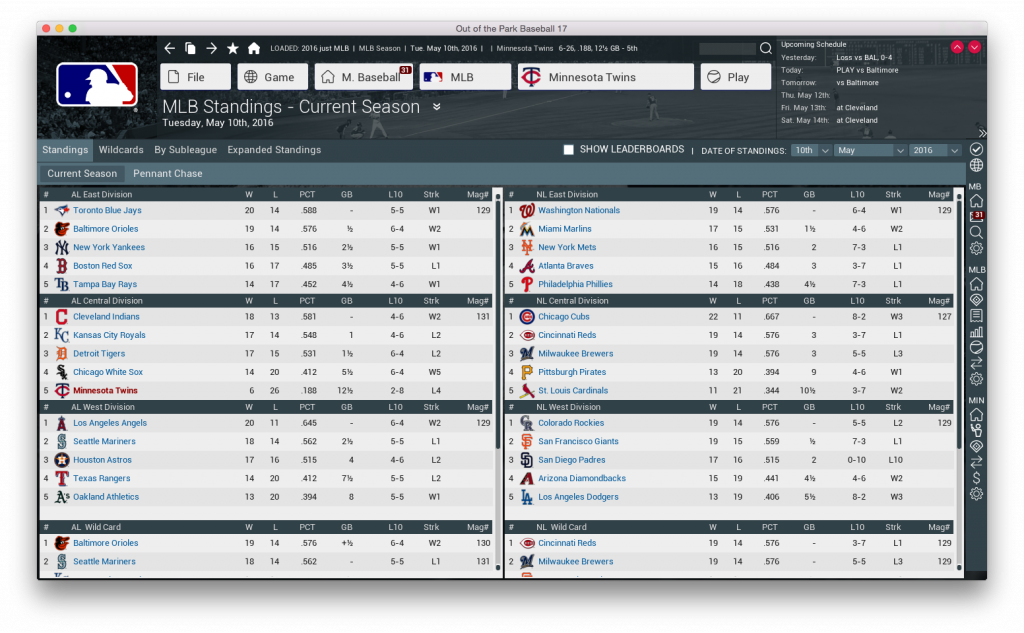 When you click a previous game to view it, you'll notice that OOTP 17 now includes a headline and a brief recap of the action, complete with a quote from a player or manager, just like a newspaper article. (Or baseball news section of your favorite web site.)

When you click today's game and play it out, you'll notice that OOTP's 3D view, which was introduced two years ago, now features player symbols on the screen. They move around in sync with the play-by-play text, so you'll be able to watch your center fielder move into position for a catch against the wall, or see your shortstop and second baseman execute a perfect double play. You'll also see your runners round the bases.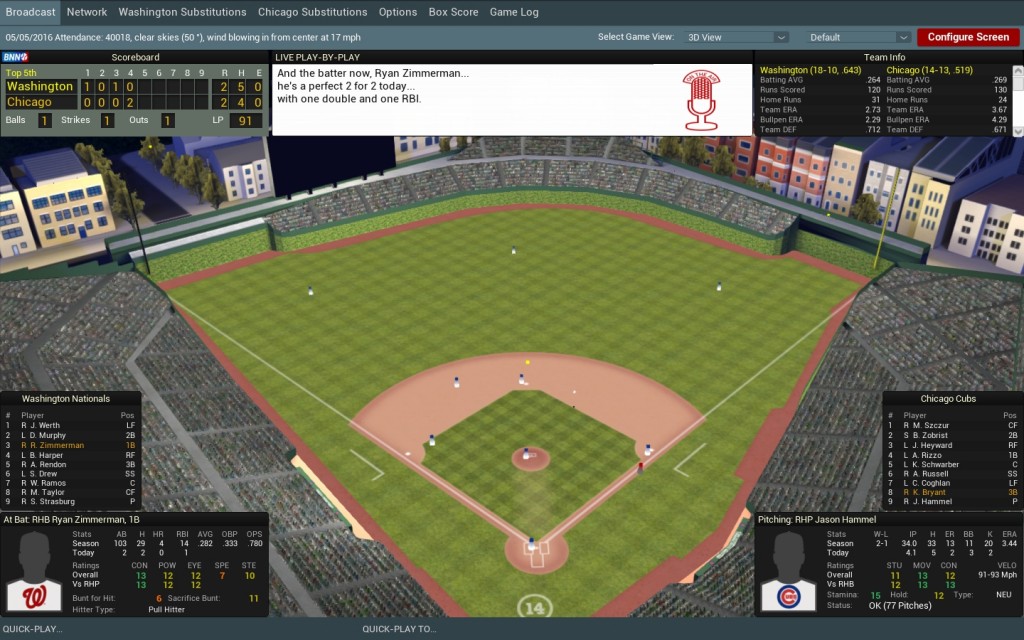 Whether you're enjoying 3D mode or using our traditional 2D view, you'll be able to employ many more defensive shifts than in the past. Defensive shifts have become all the rage in real world baseball, and now you can shift infielders a little or a lot, with the ability to do so at normal depth or when you've drawn them in. You can also now shift your outfielders.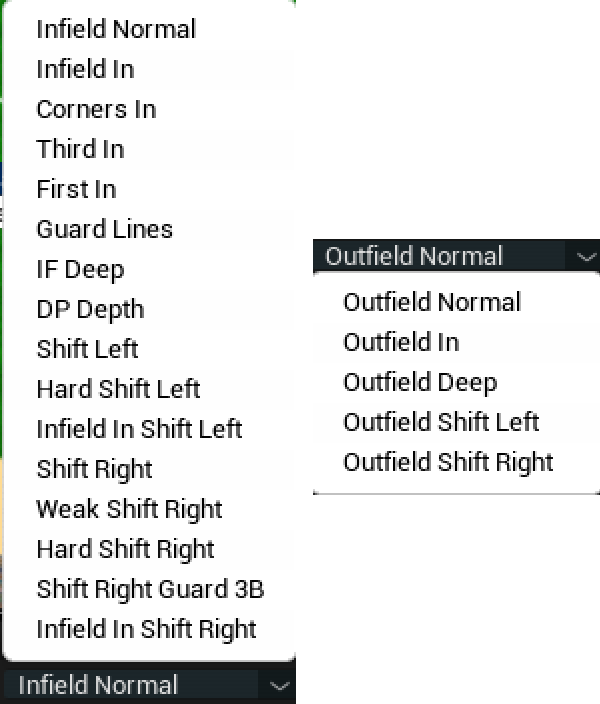 There's even more excitement in OOTP 17, so make sure you pre-order your copy today. And stay tuned for future installments in our Road to Release series, which will cover the all-new historical exhibition mode, AI improvements, and much more.