The Florida Panthers® caused quite a stir during the 1996 Stanley Cup® Playoffs, when they took a third place Atlantic Division finish all the way to the Stanley Cup Final®, where they lost to the Colorado Avalanche® in a sweep. It was their third season in the league, but it proved the idea that there's such a thing as peaking early, because they've only made the Stanley Cup® Playoffs four times since then, losing in the first round each time.
Of course, that makes them a great project for a Franchise Hockey Manager 4 sim, especially one that's streamed on our Twitch channel. That endeavor proved another idea — great minds think alike — because our FHM 4 Twitch streamers, Adam and Jeff, had narrowed down the options for their next streaming project to the Panthers®, and the team won a Twitter poll too, which sealed the deal.
So how have they done so far?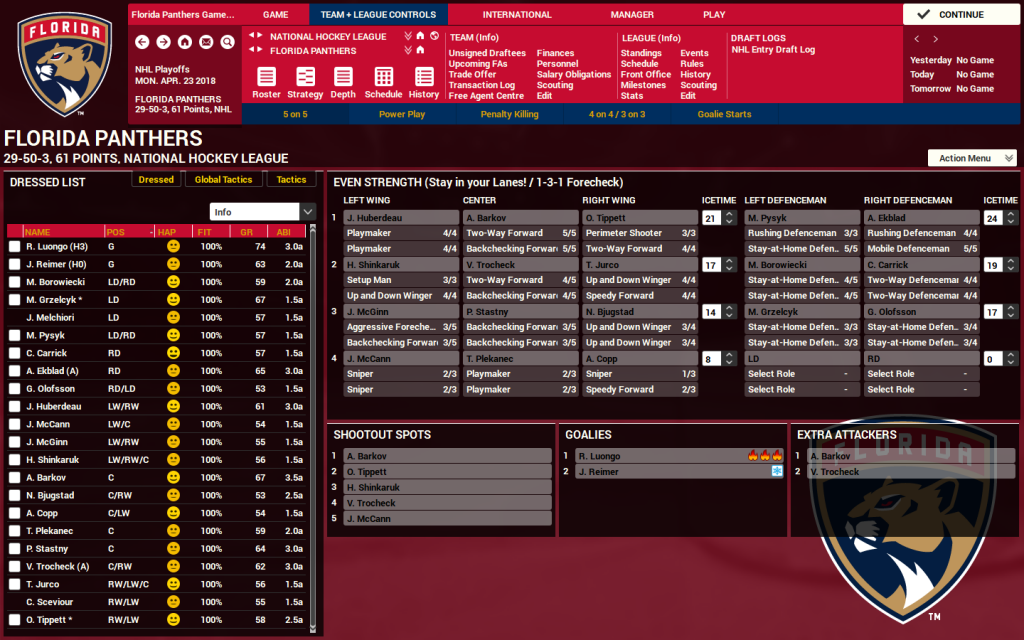 "The team's mission was to 'Rebuild,' and that's exactly what we intend to do," Adam says. "Our first two moves were to pick up RW Tomas Jurco and LW Hunter Shinkaruk on waivers.  We also managed to nab defensive prospect Jake Bean from Carolina to help with our rebuild."
He adds: "Florida does not have many assets. They have a lot of young players and some older players, but not a lot in between. We knew we were going to to have to retool, so that's been the goal. We've been getting rid of some prospects we don't see with the team in the future and trying to bring in some more prospects, like Bean, as well as draft picks that we hope will turn into some good players for us in the future."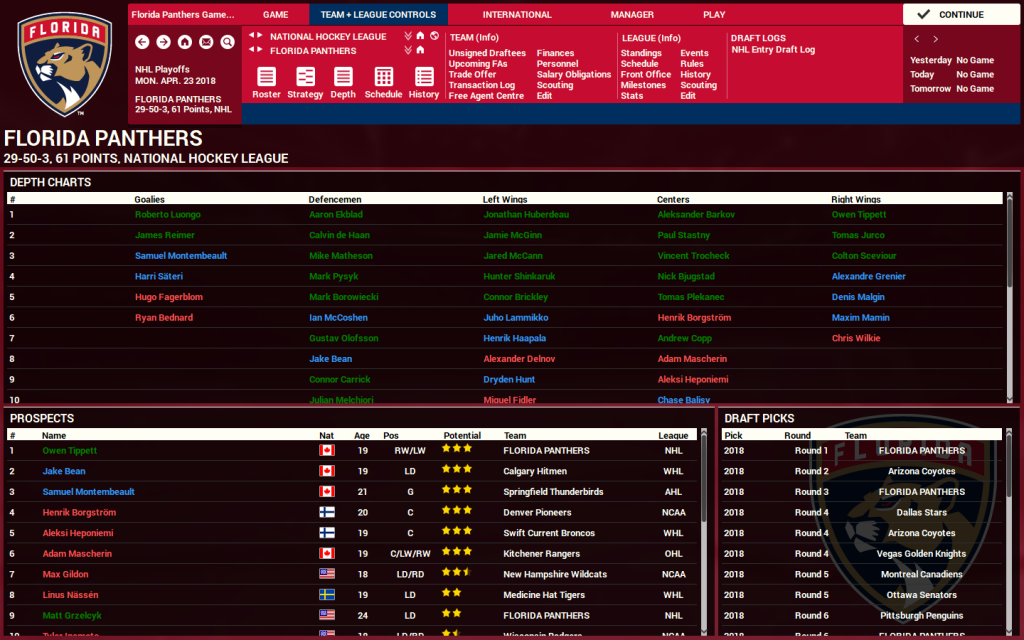 Adam and Jeff started the sim with the 2017-18 season, which started about the way you'd expect: a win followed by a five-game losing streak. As the Stanley Cup® Playoffs got underway in late April 2018, the Panthers® had a 29-50-3 record, good for 61 points and a decline from the team's 81-point campaign a year ago.
Unsurprisingly, Adam notes that there haven't been many highlights during the sim so far, "other than restocking our team with some more draft picks and getting rid of some contracts that weren't going to help us in the future." However, with the 2018-19 season on the horizon, Adam feels cautiously optimistic: "We have a lottery pick and a solid free agent class should hopefully help turn the team around."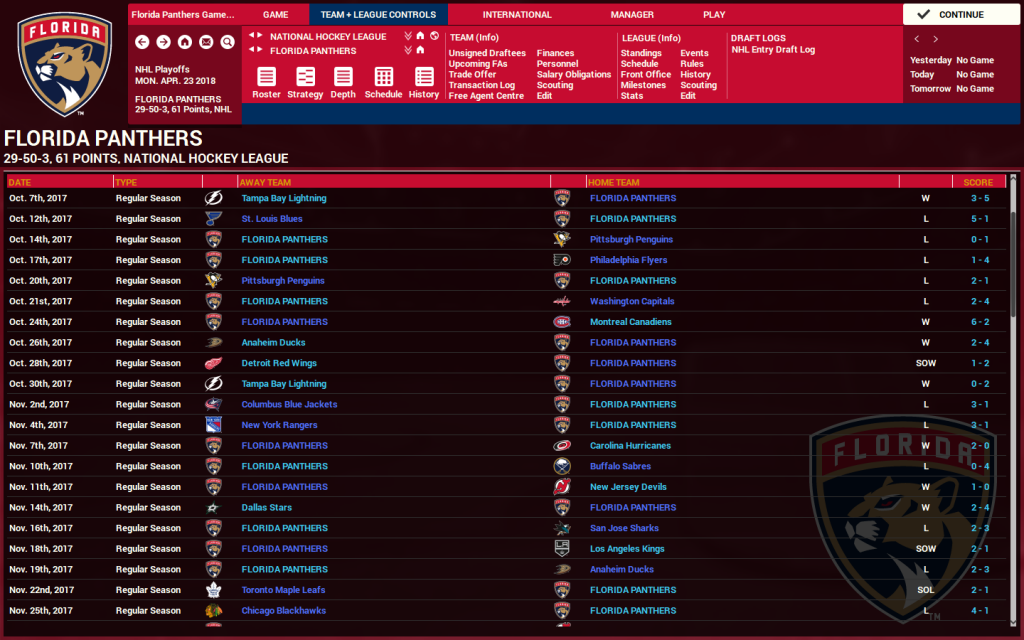 Among the new features in FHM 4, Adam says that "Shop Player has been incredibly helpful for testing out offers. We also have dealt with a ton of injuries, so being able to use the Replace With feature has been very helpful."