Welcome to the first walk-through of Franchise Hockey Manager 2.
Franchise Hockey Manager 2 is a very deep game, featuring 21 different leagues from across the world, and a historical mode allowing you to play any NHL season from 1931 to the present day!
When you first get started, there are a number of different things you can do. First, note 2 things: Number one, the Manual link.  Clicking on Manual will bring you to the online Manual of Franchise Hockey Manager 2, which teaches you the basics of the game including some keyboard shortcuts that can help you avoid lots of mouse clicks.
Second, check out the Preferences menu.  Franchise Hockey Manager 2 works in both windowed and fullscreen mode.  However, it needs at least a 1024 x 768 resolution to run correctly.  If you do not have this, you will have portions of the screens cut off that will make it more difficult to advance further in the game.  So you can either hide your dock bar/task bar, or consider running the game in fullscreen mode.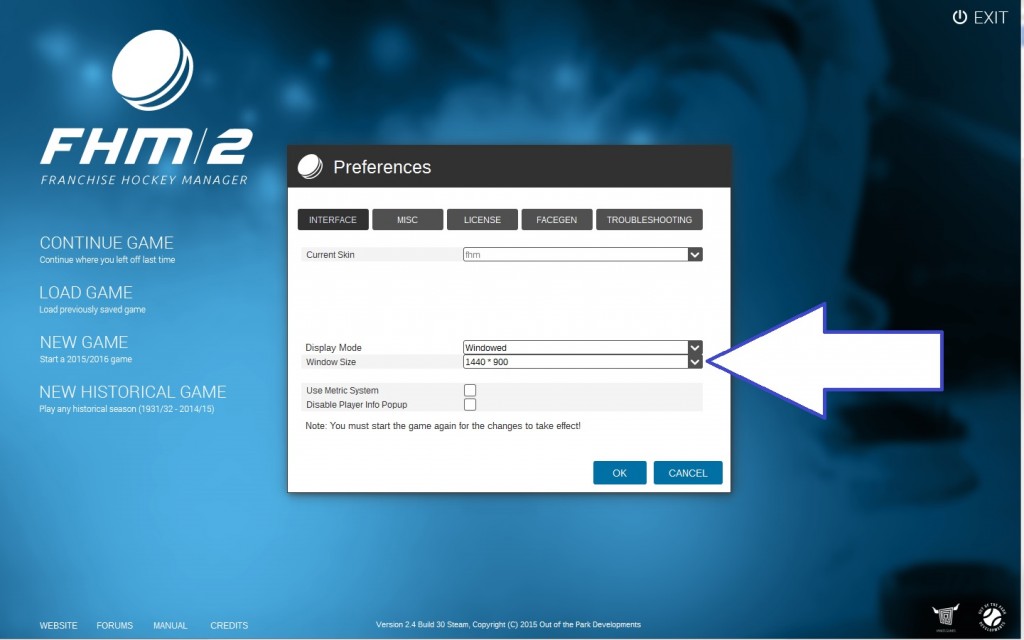 You are now ready to begin your journey as the G.M. as your favorite team!
[Read more…] about Getting to Know Franchise Hockey Manager 2