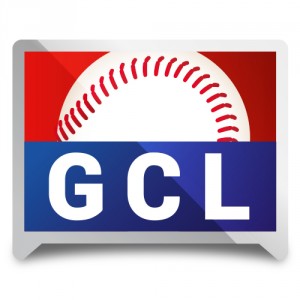 There's still time to pre-order OOTP 16 for PC/Mac or Linux and get it on March 20, three days before its release on March 23, along with a free Steam key. Pre-orders will be accepted through March 19.
The OOTP 16 Road to Release has started, too, with the first edition: A look at the MLB.com license.
Meanwhile, the Grand Championship League post-season tournament rolls forward with Round 3. Check out our Round 3 preview for the bracket showing the eight teams left, as well as links to previous recaps.
What happened in Games 3 and 4 of Round 3?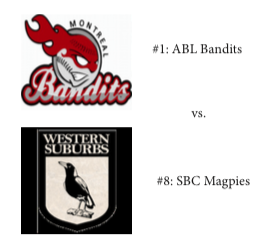 ABL, 3-1: SBC made a statement as they climbed back into the series with an 8-4 Game 3 win, but ABL came back in Game 4 with a 6-3 victory that kept them in control. SBC trailed 6-2 heading into the bottom of the ninth in Game 4 and led off with a solo home run. The next batter doubled and, three hitters later, a two-out error put runners on second and third, but a first-pitch ground-out settled the ABL faithful.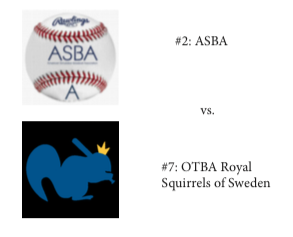 OTBA, 3-1: The Royal Squirrels took a 2-1 lead in the series with a 5-3 Game 3 win that saw ASBA score three times in the sixth inning and leave the bases loaded at the end of the frame. In Game 4, OTBA spotted ASBA a 3-0 lead after the first inning but took a run back in the next frame. In the fifth inning, ASBA's pitchers struggled to find the strike zone, walking four batters and surrendering two singles en route to a three-run OTBA rally that put the Squirrels ahead for good, 4-3.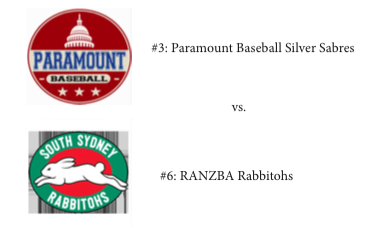 RANZBA, 3-1: The Rabbitohs led 5-1 heading into the top of the ninth inning in Game 3, but a walk, a double, and three singles plated three runners. RANZBA finally coaxed a fly-out to emerge victorious, 5-4. Game 4 saw the Rabbitohs again carry a lead into the ninth — this time it was 5-2 — before surrendering a run on an error that allowed a batter to reach first and a double that scored him. After a wild pitch and a walk left runners on first and third with two outs, the final batter struck out looking for a 5-3 win.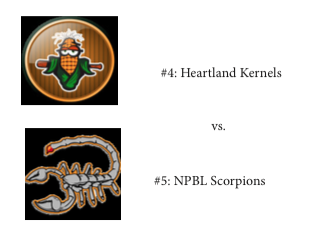 Heartland, 3-1: Heartland's 6-3 win in Game 3 put them ahead in the series, and their 5-3 Game 4 victory gave them the driver's seat.