After running repeated simulations with the opening night NHL rosters, Franchise Hockey Manager 2's ultra-detailed game engine has made its choice for the 2016 Stanley Cup winner: the New York Rangers.
While the Rangers typically finished the regular season in second or third in the Metropolitan Division, their veteran defenders and outstanding goaltending by Henrik Lundqvist made them tough to beat in the playoffs.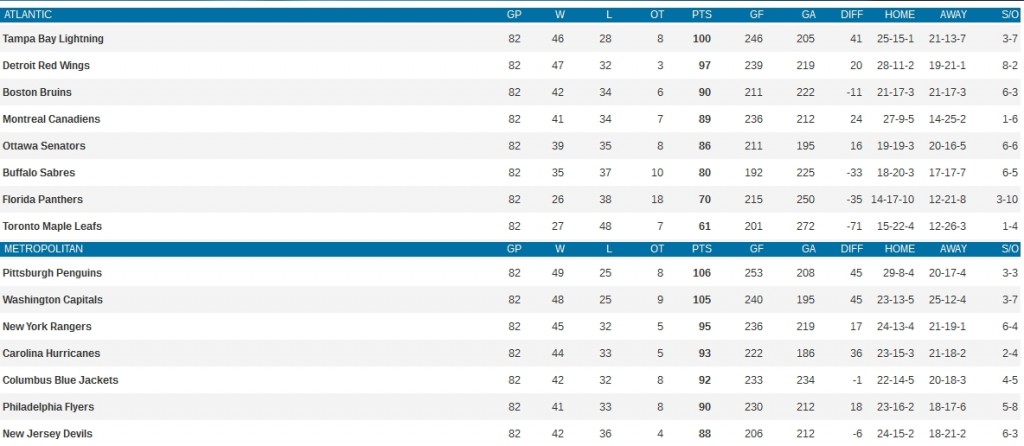 In the most dramatic simulation, they reversed their Game 7 loss against Tampa Bay in the 2015 Conference Finals when Lundqvist turned in a 36-save performance in a 4-2 road win against the Lightning.  The finals were comparatively easy, a 4-1 series win over St. Louis.  The Blues, the simulation's usual choice to win the Western Conference, also did well on the basis of their blueline strength, particularly Alex Pietrangelo, the predicted 2016 Norris winner.

Steve Stamkos was FHM2's choice as the likely Art Ross winner, returning to his 50-goal, 90-point form.  His most frequent challenger was Alexander Ovechkin, who, in the simulations where he stayed healthy, usually managed 80+ points.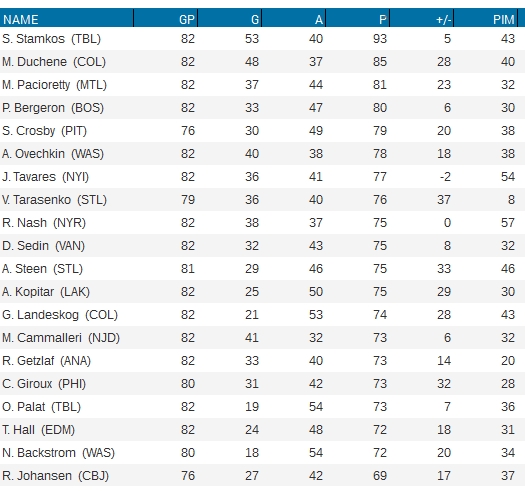 Rookie superstar-in-waiting Connor McDavid typically had 60-70 points en route to an easy Calder win over rivals Jack Eichel and Sam Bennett, but it was rarely enough to do more than help the Oilers to a near-miss in the playoff race.
The new regime in Toronto appears to be in for a big challenge, as the Leafs often finished with a point total in the sixties.
Breakout players included Florida's Aleksander Barkov, who usually produced in the 60-point range, Vancouver's Bo Horvat, Cam Atkinson of Columbus, and Martin Jones in goal for San Jose.  On the other side of the coin, Nick Foligno and Tyler Johnson regressed from 70+ point 2014-15 seasons, while Drew Stafford struggled badly in Winnipeg and Aaron Ekblad failed to take a significant step forward from his big rookie year.
Post-season, the 2016 draft saw consensus #1 pick Auston Matthews headed to a wide variety of possible locations, but the most frequent was Arizona, as he Coyotes usually found themselves well out of playoff contention and often opted for a rebuild.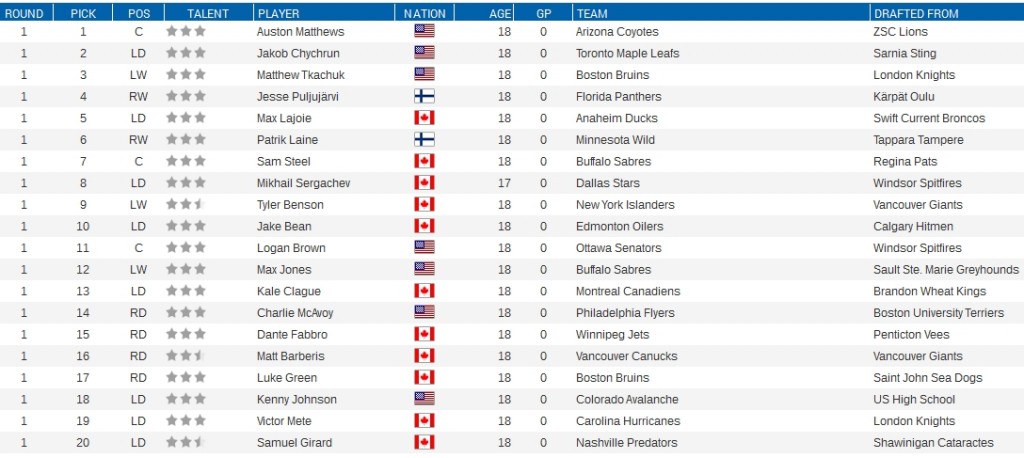 About FHM2
Franchise Hockey Manager 2 is the deepest, most immersive, and most customizable hockey management game in the world. It's the closest you can get to being a professional hockey coach or general manager. Choose one of 21 leagues from around the world and select a team to guide to glory. Or, select one of 34 pre-defined custom setups to create your own world. In FHM 2 you are in charge of signing free agents, making big trades or waiver wire pickups, drafting the next crop of superstars, setting your lines and in-game tactics and much more.  Click here to find out more and to purchase the game.