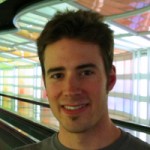 "The great thing about sports is that you never really know what's going to happen," remarks Civilization V lead designer Jon Shafer, who is now the CEO of Conifer Games. "Your ace pitcher could go down just before the playoffs, or a scrub you thought had no chance of making it could blossom into a star. I love this unpredictability and possibility for crushing defeats, as most entertainment today is designed to end with a happy ending. In my opinion, an experience isn't truly rewarding unless there's the possibility of failure."
In Shafer's case, he learned a lot about what famed designer Will Wright calls "exploring the failure states" after taking over a club in the fictional New City Baseball League (NCBL), which runs on Out of the Park Baseball, in December 2011. He recalls: "The team I took over was a cellar-dweller, and after spending around 10 hours a week wheeling and dealing, watching for players to pick up off waivers, etc., I was successful in completing its transformation into an elite contender just this past season. So now I have to keep playing, just to see if I can win a ring or two!"
Shafer adds: "My own unhealthy habits aside, I'm a huge fan of deep, complex experiences. Whether movies, books or games I always lean towards the meaty stuff that will keep you occupied for a while. OOTP is great because it scratches that itch while giving me something I can constantly tinker with."
Shafer's GM experiences haven't all involved failure, though. He remembers: "A couple years ago my team was finally starting to turn the corner, but was still a year or two away … or so I thought. My team was 15 out after the All-Star break, but went on a complete tear. One of my middling rookie starting pitchers went 14-0, and my team piled up 24 wins in September to finish in first place by one game. The guy I beat out was so crushed that we've not spoken of the matter since!"
OOTP's 'Unique Unfairness'
Many long-time OOTP players are familiar with the thill of victory and agony of defeat that come with the game, and Shafer says it's what keeps him playing. "The 'unfairness' of OOTP really is fairly unique compared with other games," he says. "Most big titles these days lead players by hand and make sure nothing bad happens. It's refreshing to play something which slaps you around a little bit, and without sympathy tells you to get back up for more."
He adds: "I've really gotten into the 'rogue-like' genre lately, where there's no saving or loading and death can come at any point – you just explore, experiment and die in horrible ways. Over time you learn the ropes, and those challenges you've overcome just make you love the game all the more. OOTP very much has that same kind of feel."
Shafer's new company, Conifer Games, is in the midst of developing a new strategy title, Jon Shafer's At the Gates, that will debut in late 2014. Asked about the similarities between sports management games and strategy games, Shafer remarks: "Oh yeah, there's a ton of similarities. Success in both games comes down to having a good plan an executing on it. My team has turned around in a big way mainly because I was so patient and willing to endure several consecutive losing seasons."
He adds: "The big difference with OOTP is what it revels in its arbitrary brutality. You can coddle a starting pitcher, always giving him 6 days of rest and keeping his pitch count at 90 and he'll still blow his arm out. Why? Because that's how it goes. In a purely abstract strategy game like Civ the expectation is that everything will be 'fair,' but in OOTP this works because it's drilled into us that sports aren't fair. That familiarity trains us to not only endure it, but expect it, and causes us to revel in victory all the more."
Sharing Design Ideas
Shafer's interest in game design has also led him to have conversations with OOTP lead developer Markus Heinsohn. He says: "One of my major focuses as a designer is user interface. Most of my feedback for Markus has been trying to find ways to make the UI more intuitive for both experts and new players. OOTP is a game about information, and while that might encourage some people to throw their hands up and say 'That's just the way it has to be!', the fact that there is so much makes it all the more vital that you organize it as best as you can."
He adds: "My comments have ranged from ways to group items better to how to use different colors and graphics to better differentiate info. One quick example is the Personal Details section in the player profile page: some of the data in there is vital (which hand the player throws/bats with, his salary, etc.), while some of it is fluff that simply adds character (city of birth, date of birth).
"My suggestion to Markus was to group related items together and put some space between them. The important stuff can go at the top, while the fun stuff at the bottom. Same information is there, just grouped in a more readable way."
Sharpening His Baseball Acumen
Shafer is a Colorado native who got into baseball in 1993, when the Rockies were formed. He began following baseball casually and "poked around with one of EA Sports' Triple Play games," but a few years ago he became more interested in baseball and is "a big stats guy now."
While he says he is more of a general follower of baseball than a rooter for a specific team, he still had some thoughts about the Rockies' current situation: "To be honest, there are definitely times when I wish I could lock the execs there in a room and ask them what they're been thinking! Before this season, their new batting coach (the great Dante Bichette) said they'd be focusing on doing more batting practice with breaking balls. His stated theory as to why their road splits were so bad was because they weren't seeing as many off-speed pitches at home, and then couldn't handle them while on the road. Unfortunately, he failed to check the very basic and easy-to-find stats which show that they see an identical pitch breakdown in both places. Whoops.
"Colorado is an extreme environment and that certainly poses challenges, but it should also be possible to build a team perfectly custom-tailored for the conditions. Trying to build a traditional team there might not only be difficult, but impossible. I'm a fan of out-of-box thinking and hope that maybe, possibly, one day the Rockies will take the same approach. Who knows, maybe one day they'll give me a shot!"
In the meantime, Shafer will sharpen his baseball acumen by running his NCBL club. "I have to say, I spend waaaaay too much time playing OOTP," he says. "If my future games are late or subpar I'll have you guys to blame!"