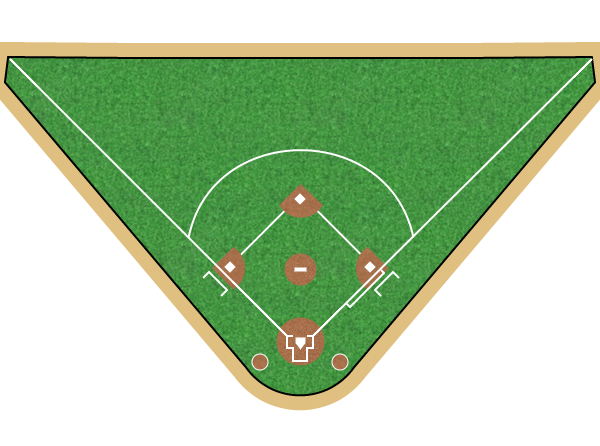 This is a guest post by Dan Glickman. Dan is a freelance writer, journalist, and blogger from Rochester, NY. When not searching for a job, watching baseball or playing video games, he runs The Baseball Continuum.
Not much is known of the baseball culture of Greenland. It is, after all, Greenland, one of the coldest and least densely populated places on the planet. But, there is baseball there. Not like the baseball we know, but baseball all the same. Because, you see, in Greenland they play "diamond wall baseball". This strange game involves outfield walls that are almost a straight line, making the field look like a literal diamond.
And then, there is the fact the outfield walls are 700 feet high. I don't know how they pull that off, but just roll with it.
[Read more…] about Breaking OOTP: The Greenland Diamond Wall Baseball League