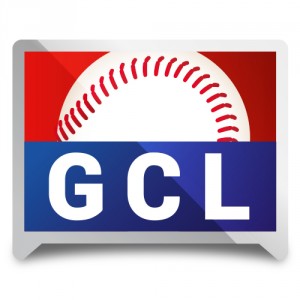 Pinch hitter Brent "Fang" Perry, whose pinch-hit three-run home run defeated the mighty MLB Pro in Game 7 of the Semi-Finals, came through again with more heroics: his eighth-inning double scored Jonathan Moxon from first and sent PEBA to a 2-1 victory over Federal International in Game 5 of the OOTP Grand Championship League Finals. PEBA wrapped up the series, 4-1.
While PEBA had set the tone with early-inning runs during the series, this time it was the Fed that struck first in the top of the second inning. Left fielder Claudio Negron worked a full-count walk off PEBA starter Bill Chambers, who was the losing pitcher in Game 2, and advanced to second when center fielder Ernesto Acosta grounded out.
DH Alberto Gonzalez then flied out, but catcher Stephen Anderson pounded the second pitch he saw for a single that scored Negron, who was running on contact with two outs. Shortstop Arthur Jones grounded out to end the threat, however, and Chambers could be seen breathing a sigh of relief as he walked off the mound.
[Read more…] about PEBA Wins a 2-1 Thriller to Wrap Up the First Annual OOTP GCL Finals