This is a guest post written by Community Member Holy Goalie. He's @gamergoalie on Twitter and you can find him on the GameHounds Podcast.
I am lucky enough to have watched Bobby Orr play. Well if you consider turning 49 next month, lucky. I was intrigued by FHM2, but I thought it would be to hard to play, and being a 70's and 80's hockey guy, I didn't think I would know enough current players to make it fun for me.
Then I saw Jeff's videos of him playing the 1979 Winnipeg Jets, and both my concerns were washed away.So I picked up the game and began my own journey into hockey history. I'd like to share some of my adventures with you here in Tales from the Historical League.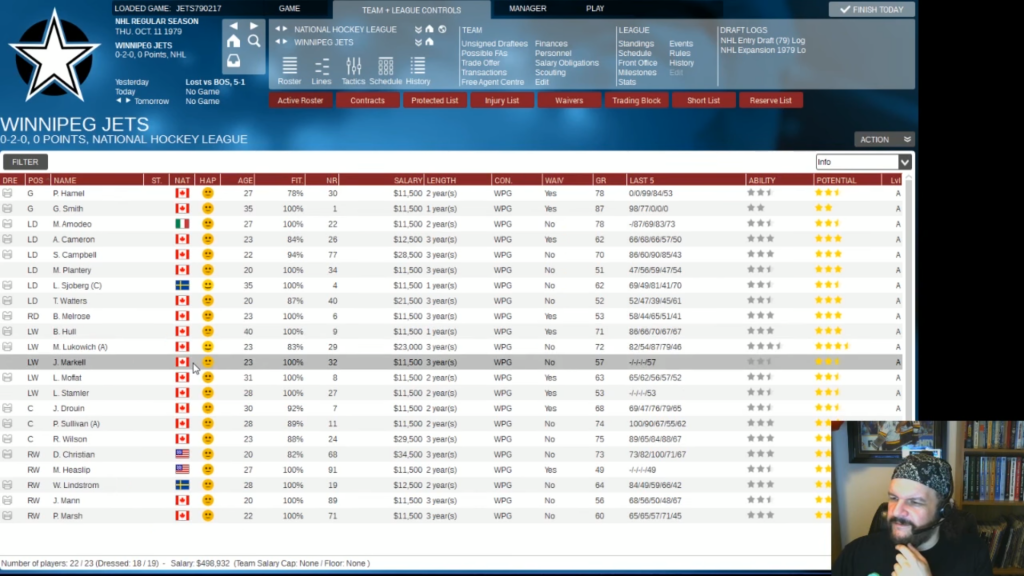 [Read more…] about Tales from the Historical League: Part One