RELATED: Part 2 of the Expansion series.
Should NHL hockey come to Las Vegas? Or return to Quebec? Or would you like to see a professional hockey franchise land in your hometown or favorite city? In Franchise Hockey Manager 2 you will have all those options, with league expansion introduced to the series.
Let's walk through the process. On July 1, heading to the league edit screen, you will find the option for league expansion at bottom left:
That will bring up a series of options where you can begin to customize your new teams:
If you are an existing NHL owner, you will then have to decide which players should be protected and which you might risk losing to one of the new franchises. Should you keep your youth? Or focus more on retaining established stars? Is there a bad contract you might hope gets taken off your hands in the expansion draft? All these decisions and more will be yours as a general manager: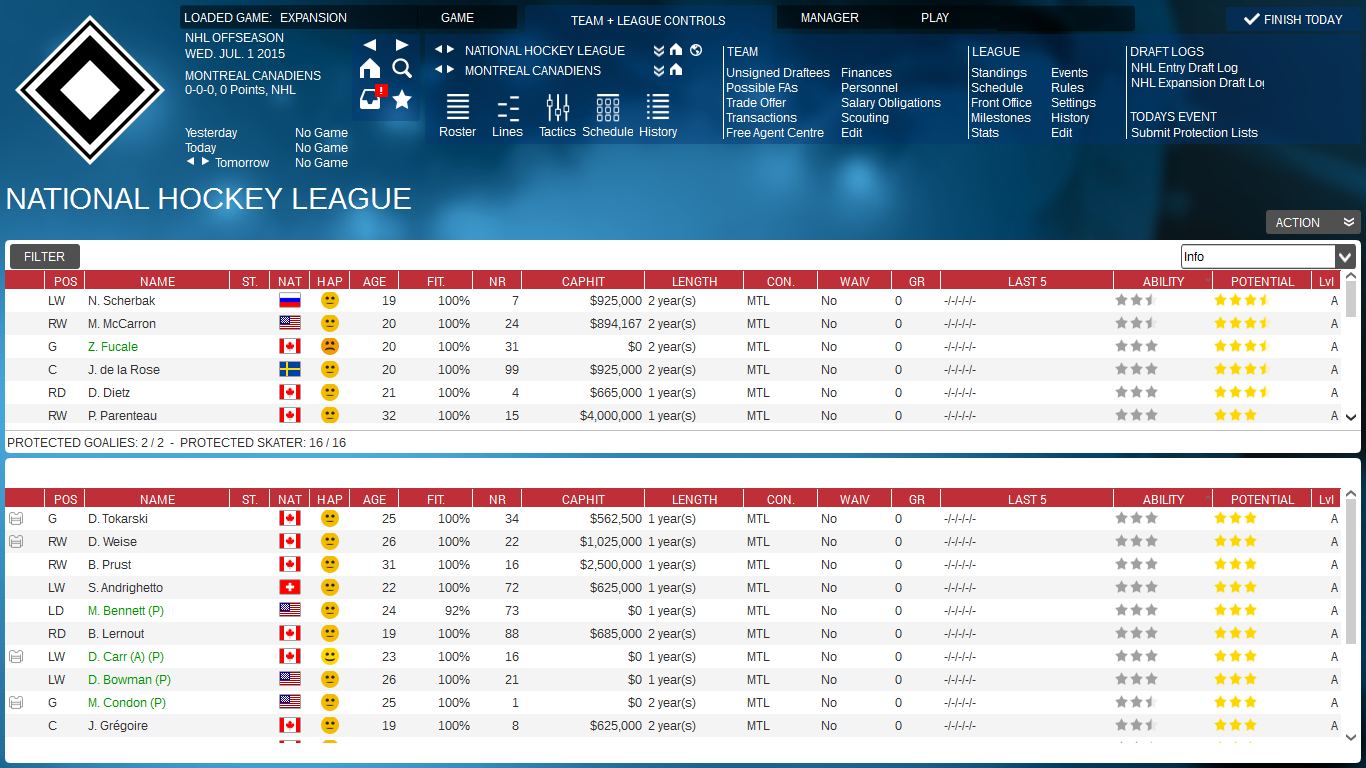 Then before you know it, it's off to the expansion draft. The first two drafts are goalie rounds. You won't find much in the way of star power in here if you're one of the expansion owners, but maybe you can uncover a few gems to play a key role for your new franchise?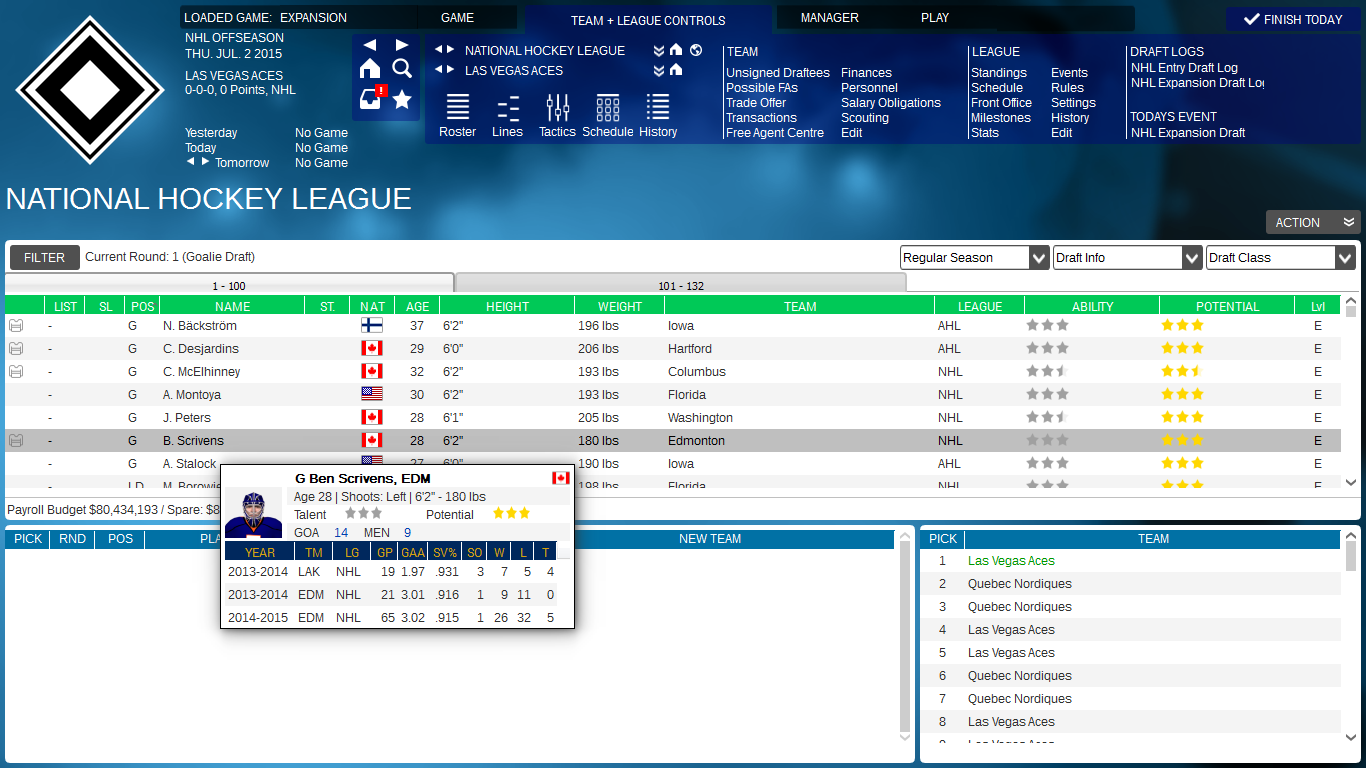 Then the rest of the draft continues with players. Can another team's scraps make up a successful core of your franchise?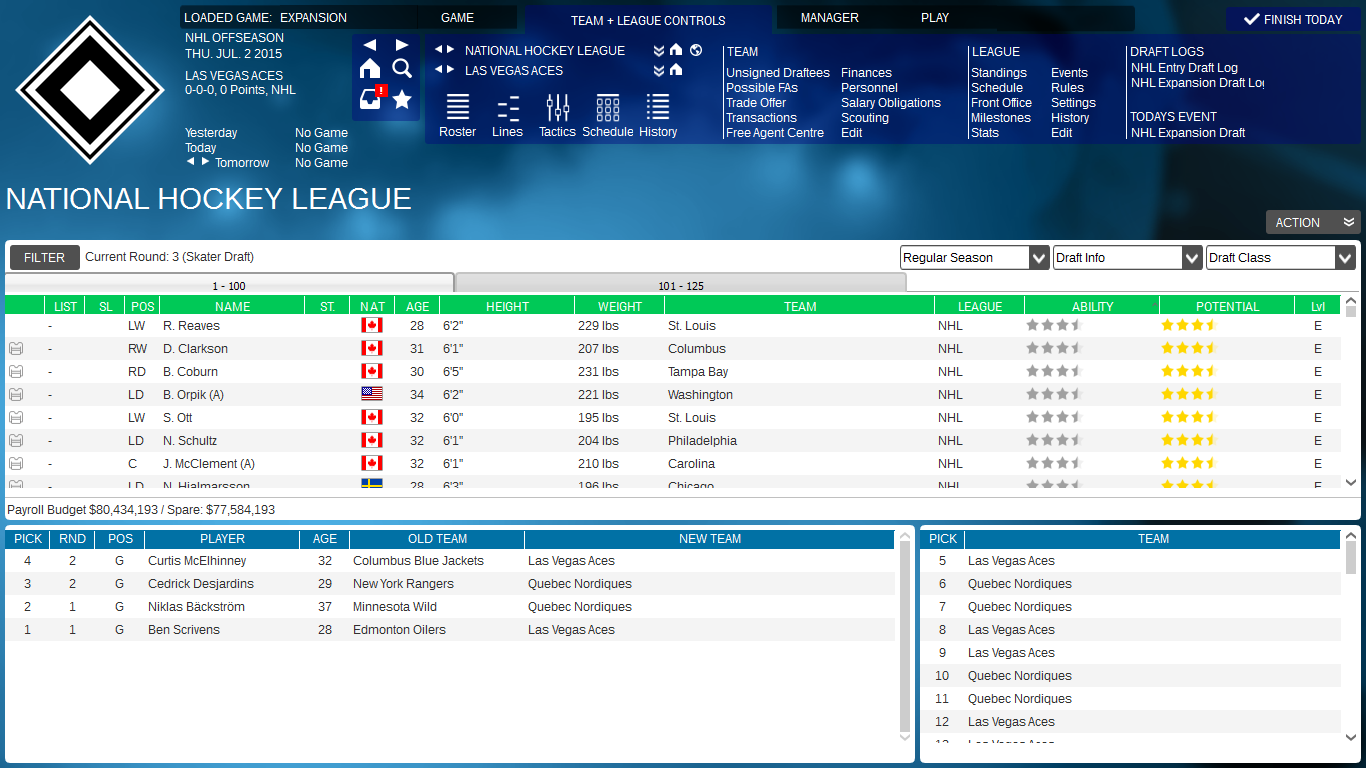 Maybe you want to draft a defensive-oriented team? Or a faster team? Or a team of enforcers? Whatever type of players you are looking for, you can find multiple different sorting and searching options in order to try to uncover that player who will fit the team you're trying to build: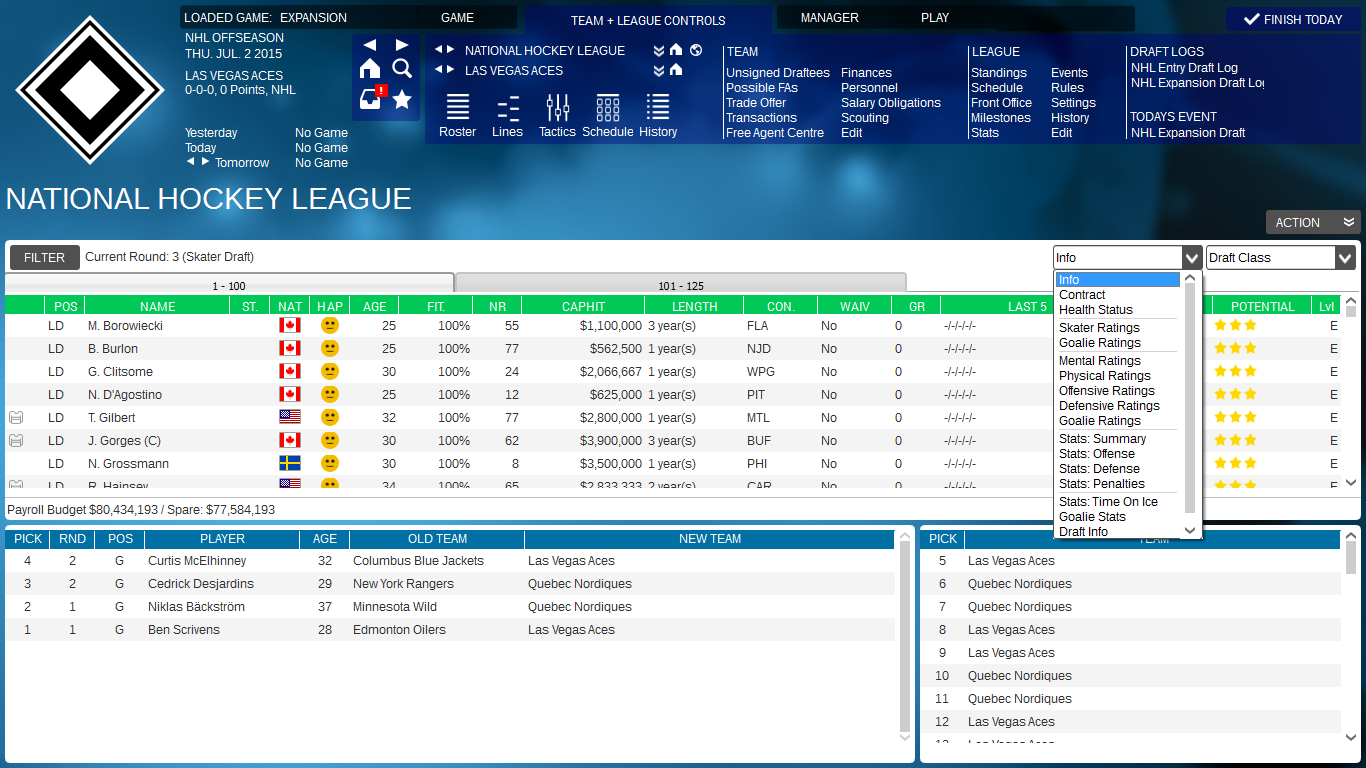 Coming up next time in part 2: How do the rosters of the new expansion franchises shape up? Can a strong push in free agency help shore up their rosters? How do the two new teams fare when taking on the rest of the NHL?