We hope you've heard about our next game, Beyond the Sideline (BTS) Football, which will ship sometime in 2015. We announced it in a newsletter at the beginning of the year and teased it in this fun video that I filmed and edited (yes, that's my son running into me; he's wearing his older brother's high school football helmet):
And now we've unveiled the logo and start screen for BTS Football in the holiday newsletter we put out last week. Behold: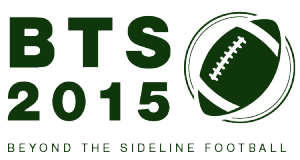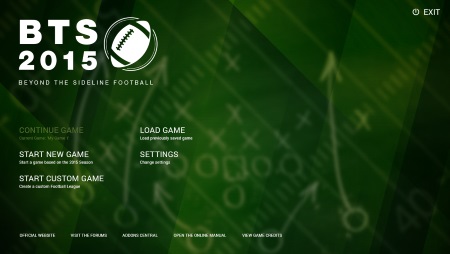 We'll unveil more about the game in the coming months, including plans for the Beta. In the meantime, that aforementioned newsletter has a list of the planned features, and you can watch the BTS forum and Twitter feed for news. (The forum has a subscribe feature that's handy for being notified about new posts and updates to existing threads.)
Don't forget that you can sign up for our newsletter too.
The BTS Facebook page is in the works too.