"For me, OOTP is more than a sim – it's a role-playing game, probably one of the greatest RPGs ever created," says Mike Dunn, who used the game to create an elaborate fictional world that became the basis for his novel Lord Bart and the Leagues of SIP and ALE. The book is currently available for nomination as part of Amazon's Kindle Scout program, which selects the most popular submissions for publication by Kindle Press.
We encourage everyone with an Amazon account to visit the page for Dunn's book and nominate it for publication by Thursday, Jan. 7. He describes it as "a baseball steampunk adventure" set during the 30th anniversary celebration of the SIP and ALE baseball leagues, when an airship disaster threatens to push tense relations between the Setherian and Helderan nations to the brink of war. It's a world in which baseball has been resurrected as a way to bring about an uneasy peace between Setheridge and Helderan.
Dunn recalls: "I spent many months creating the fictional world – one major league, one minor league, covering two nations on one continent. I made logos, created a player names file, crafted a map, tweaked the finances, and even got my hands dirty with the .xml files. Then I simmed 30 years, so the league would have a history. It was only at that point that I started the dynasty thread in the forums."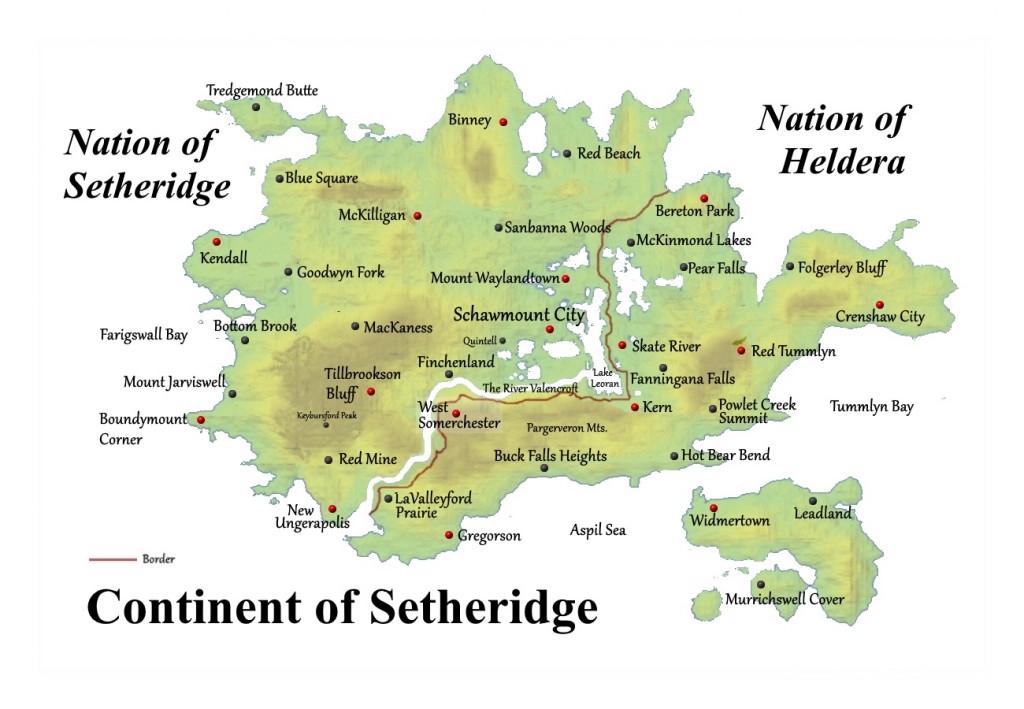 Dunn continues: "But an interesting thing happened – a story emerged that did not seem to fit into the confines of a thread update. It was a story that I could envision as a novel.  By this point, I'd been a member of PEBA [Planetary Extreme Baseball Alliance] for several years, and one PEBA owner is the science-fiction writer Ron Collins. Ron had written two PEBA-themed novels [he was interviewed about his work for this blog], and that inspired me to give it a try. I started writing the novel on the train to and from work in 2012 and have finally now completed it.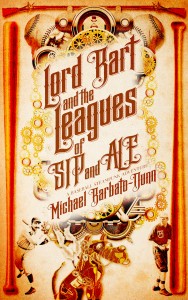 "I will point out that the specific aspects of the novel came out of the actual results of simming that 30th season. I studied box scores and game logs for particular games, then crafted scenes based on those results. The names and histories of three major characters – pitcher Ketter Asgar, the young slugger Pyce Marsh, and the retired-player-turned-scribe Ollo Ronnell – all came out of the sim itself. In addition, the team that is the focus of the novel – the Widmertown Flying Squirrels – was chosen because of how they had done during that season in-game."
Dunn notes: "Creating a detailed world that revolves around baseball is, to me, a mind-boggling achievement. For example, check out Eugene Church's Islandian Pro Alliance.  He started it in 2007 and has been posting updates several times a week for eight years!  Ian Silva's Koana Baseball Association – with its breathtaking maps – is also an inspiration. (Anyone interested in starting their own fictional dynasty should see this forum thread: Getting Immersed in Fictional Worlds.)"
Heartbreak and Triumph
Baseball's real world history is full of all the elements of drama: Protagonists and antagonists; major storylines and sub-plots; heartbreak and triumph; climaxes and denouements. The same is true of any fictional world created in OOTP, as Dunn explains: "OOTP's developers have done a tremendous job simulating not just the competition, but the drama that results. The drama is there in the storylines, the box scores, the game logs, the standings, and the team histories. If you look closely enough, the fictional players, managers, coaches, owners, and fans come alive."
He adds: "You just have to look to find inspiration. For example, in one of my online leagues I ran a hapless team that had never made the playoffs. In hopes of boosting attendance, I signed a pricey free agent pitcher – who promptly blew out his shoulder in his first spring training game with my team. It was a small moment, but the drama of that injury inspired me to write a poem."
The agony of defeat is a well-known part of real world baseball history (witness the Chicago Cubs' decades-long struggle to play in another World Series), and Dunn recommends embracing it: "One great thing about OOTP – and immersing yourself in its stories – is running a losing team. When my Ghosts in PEBA went from contenders to also-rans (thanks to my own ineptitude as GM), I really enjoyed not just the challenge of rebuilding, but writing about the team and its fans as they struggled.
"Then the Ghosts later rose from last place to middle-of-the-pack, and I wrote a piece about fans celebrating with the chant, 'We Don't Suck!' To me, OOTP isn't so much about finding ways to win – though that is nice – but reveling in the world that is being simulated."
The Preeminent Baseball Sim
Dunn is a lifelong Philadelphia Phillies fan, which might explain his attraction to running losing teams. One of his fondest memories, however, involves one of their glory periods, when he managed to snare a Mike Schmidt home run from his seat in the old Veterans Stadium's upper reaches during the late 1970s.
His love of OOTP arrived in 2009, when he decided he wanted an experience that went beyond the fantasy baseball leagues he had been participating in. He discovered OOTP and says "it quickly became clear to me that it was the preeminent baseball sim. Purchasing it was the smartest thing I could have done, and I quickly became obsessed with it."
Dunn adds: "The second smartest thing was to immediately get into an online league. I urge all OOTP newcomers to do this. I found other league members were really helpful in getting me started.  Some wrote out detailed analyses of my current organization and suggested ways to improve it. Their help – along with the OOTP forum community – was the key to my understanding this amazing sim."
He eventually joined seven online leagues but pared that back to just one, PEBA, where he took charge of the Niihama-shi Ghosts. Dunn points out: "PEBA is a writing league – you get contribution points for submitting articles. And this led me to discover that I loved writing fiction about the players on my team and in the league. I have since given up the Ghosts but am still an active member of the PEBA community."