Want to use OOTP in your class or after-school club, or know a teacher who would like to use it? We're happy to provide free copies of OOTP for use in K-12 and higher education settings. Please get in touch via the OOTP Developments contact page.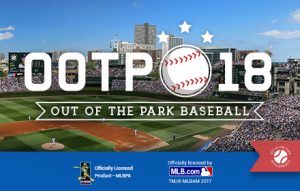 Nearly everyone has been asked, at least once during their schooling, to come up with an idea for a project, execute on their vision, and present their findings to a class. Few, however, have done so with Out of the Park Baseball.
LaGrange College student Stephen Coelho and classmates Josh Garland and James Poropatic are among those few. Tasked by their marketing class instructor with creating a business or product and developing a business plan for it, Coelho says he "decided to get creative and set up an expansion team in OOTP," bringing his fellow students along for the ride as part of a group project.
Building an expansion team
Coelho explains that his school's business department "uses numerous simulations in other courses, so our instructor was excited when we proposed the idea of using OOTP for our project. Using OOTP made our marketing plan very detailed because we were able to use budgeting projections and goals. Our presentation included screenshots from the game."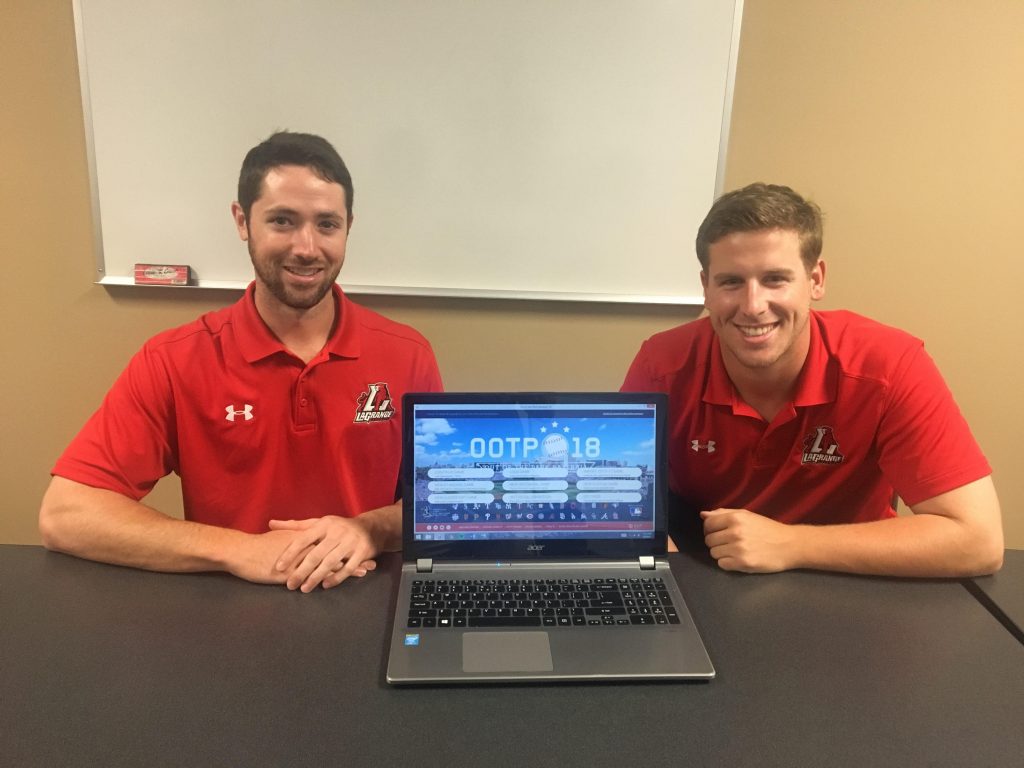 The three students simmed a season in commissioner mode and then switched to GM-only mode and took over one of two expansion teams. The only change they made to the settings was to increase the trade difficulty.
Coelho recalls: "One of the biggest challenges was making a successful team from scratch with such a small budget. The expansion draft was exciting, but most of the available players were not a good fit. In addition to the difficulty of building the roster, we wanted to make sure our fan interest did not drop too much during the inaugural season. Keeping that from happening meant we needed to win a respectable amount of games."
He goes on to say: "One interesting thing that happened with our team was during the first offseason. We did a good job during our first season of acquiring tradable assets early in the year that we could trade away at the deadline. We entered our first offseason with an above-average farm system with enough money to add some free agents."
He continues: "This is where we made our first big mistake, signing Jay Bruce to a three-year deal. Our scouts had Jay Bruce rated as a 51 overall, coming off a 30 HR season. The following year his ratings declined quickly, and our manager would not start him. Trading him away one-for-one was impossible with the difficulty increased."
Continuing to play OOTP
Coelho, who used to rerate rosters in MLB The Show to increase the accuracy of the simulation, first encountered OOTP when he bought v16 in 2015. "I've been hooked since," he says. He had previously introduced Poropatic to the game, while Garland was playing it for the first time.
Coelho told us that Garland was impressed, telling him "how in depth the game went," while Poropatic said: "Using OOTP for the class project was more fun, and interactive than a traditional way of doing classwork. The project also helped me see how teams distribute their budget in ways other than player contracts."
Coelho and Poropatic are both baseball players at LaGrange and are junior sports management majors. Coelho says that he's hoping to get other instructors to allow the use of OOTP in their classes, since the game "is one of the best way we can practice working on the on baseball operations aspect of the business as a class."
He and Poropatic also continue to play the game. Coelho says that doing so "increases your knowledge tremendously. I have found that my comfort in working with sabermetrics, and knowledge of prospects has improved since regularly playing OOTP. It's the most in-depth and realistic baseball simulation ever created."